When you're following in the footsteps one of the best horror movies ever made – and one best known for its stomach-churning gore – it's important to be willing to push boundaries. And that's certainly something that Evil Dead Rise director Lee Cronin embraced with both blood-soaked arms.
As we explained in our Evil Dead Rise review, the latest twisted spin on the iconic '80s movie does not scrimp on the bloodshed. There's splatter, there's grotesque body horror, and there are kitchen implements being used in ways that they should never be used.
Cronin told The Wrap it was important for him to deliver enough gore in the new movie to match fan expectations after the Sam Raimi movies, and he's quite keen for his audience to react as physically as possible.
He said: "This movie does play in a room and I'm very excited that people will get to sit in a cinema together and spill their popcorn and God knows what else. We had our first puker at the European premiere of the movie, so I'm hoping more of that happens."
Those are the words of a man who doesn't have to clean up the aftermath of those explosive moments in the cinema afterwards. Multiplex staff, you have our support.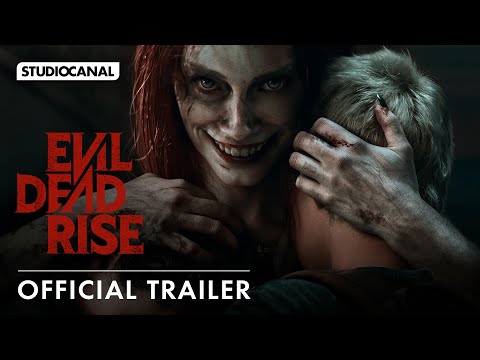 There was a time when Evil Dead Rise might have been a streaming service release, but a positive test screening earned Cronin a run on the big screen.
He said: "The movie went through the usual testing and by the time we did a final test screening it scored at a very, very high level for such a hardcore R-rated horror movie. Thankfully, important decision makers were in the room to experience that with an audience and sometimes that's all it comes down to with movie making."
Cronin will be hoping to join the ranks of the best movies in the Evil Dead franchise with his new movie, which is in cinemas from April 21, 2023.
For more great scary entertainment, check out the best zombie movies, the best ghost movies, the best vampire movies, and the best Netflix horror movies.