Everything Everywhere All at Once may have been one of the best movies of 2022, but that doesn't mean we should expect a sequel. Now, the star of the time travel movie, Michelle Yeoh, has pretty much confirmed it will never happen.
The A24 movie stole the show earlier this year as one of the big 2023 Oscar winners, and it's safe to say the flick has a strong army of fans. As with any successful and popular film, there has been talk of a follow-up. There's no doubt any potential sequel to the Michelle Yeoh movie would be a huge hit, too, but our hopes have been dashed.
Speaking at the Kering Women in Motion talks at Cannes (via Variety), Yeoh quashed rumors of Everything Everywhere All at Once 2 ever becoming a reality.
On the idea of a second film, Yeoh simply said: "There's no sequel. We would just be doing the same thing." To be fair, she makes a great point. Not everything needs a sequel, sometimes, it's best to just quit while you're ahead and enjoy what we have.
While we're on the topic of enjoying things, Yeoh is delighted with the opportunities Everything Everywhere has afforded her. "The best thing that has happened is I receive a script that doesn't describe the character as a Chinese or Asian-looking person. We are actors. We are supposed to act. We are supposed to step into roles that are given to us and do our job as best we can. That, for me, is the biggest step forward," she said.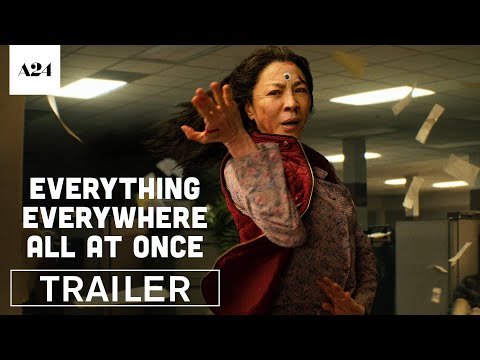 Yeoh also had plenty to say about her momentous Oscar win for her role in the comedy movie, adding, "The day I won I honestly heard the roar of joy that came from that corner of the world. It's been slowly moving in that way and this has pushed the door open and it's not shutting behind me… When there's so few roles in the past it's so competitive. If you get the job, I don't get the job. But now we have to change the mindset. If I'm successful, you can be successful."
While you're here, why not head back into our vault and read our Everything Everywhere All at Once review to see what made the science fiction movie such a hit? Alternatively, look ahead to all the new movies that are happening, or dive into our list of the very best movies of all time.