Michelle Yeoh becomes just about everything in hit science fiction movie Everything Everywhere All at Once. Her multiversal role is so all encompassing, she doesn't want to do a sequel. Speaking to Variety, she reveals that she wouldn't mind a spin-off of some sort though, if it was a musical.
"I want a universe where I'm a rockstar," Yeoh says. "If I have to come back, I want to come back as someone who has this amazing voice. What our world lacks so much right now is peace and love, and I find with songs and great voices, it's much easier to reach out to someone."
That definitely fits Everything Everywhere All at Once, an action movie whose story is rooted in familial love and connection and bridging gaps between members. In one of the many alternate timelines, Yeoh plays a blind opera singer, so it's not out of the ordinary, but it sounds like she wants something more energetic in any kind of follow-up.
"If you sing to a sea of kids, they might not need to know what anything means, but they feel it, because it's all there," she finishes. Yeoh is enjoying a victory lap at the moment, as Everything Everywhere All at Once receives award nominations from every sphere.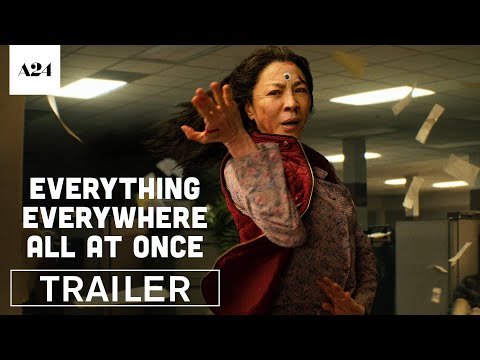 She's already won a Golden Globe for her performance in the 2022 movie, and all eyes are on the Academy Awards. Could the adventure movie, directed by the Daniels, score big at the Oscars? That's anyone's guess, but Yeoh is already a major winner. She's staying busy too, most recently leading Netflix series The Witcher: Blood Origin.
Have a look at our list of sci-fi series if you want more mindbending storytelling. We've a guide to The Witcher season 3 if you want to check out what else is going on there, and our list of all the new movies coming this year will tell you what other excitement is in store.