When Disney's Encanto first hit the big screen in 2021, it quickly proved itself as a magical musical sensation. The enchanted Madrigal family are now Disney stars, and fans can't stop wondering about when we can expect an Encanto 2 release date.
While execs has remained tight-lipped about the possibility of a sequel, Encanto was one of Disney's highest-grossing movies in 2021, so we still hope that some magic will bring Encanto 2 to life. In the meantime, we've consulted the miracle candle to find out everything we can.
Encanto 2 release date speculation
We wouldn't expect Encanto 2 to arrive any earlier than 2027 since a sequel hasn't been greenlit yet.
To be honest, we're surprised an Encanto sequel hasn't already been announced. Between the movie's $256.8 million box office pull and the rampant success of the movie's single 'We Don't Talk About Bruno' (which hit Number One on the US Billboard chart), it wouldn't be crazy to assume that this was one of the best animated movies in years.
(You'd need to make that judgement call yourself, but we can show you where it lands on our list of the best Disney movies of all time.)
The creatives at Disney have been very careful about verbally committing to a sequel, though they have mentioned it's likely Encanto could see its lifespan continue in the form of a park attraction. But we want a movie!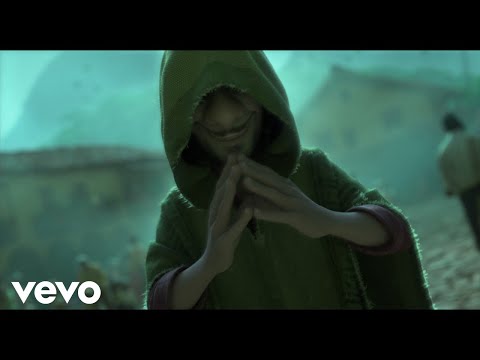 Producer Yvett Merino has mentioned she'd love to see Encanto expand but can't confirm there are any new movies in the works, saying [via The Direct]: "There's always different ideas and needs and wants for it to stay alive out there. But I don't have anything official to say, but I love the Encanto world and can't wait to see it expand across the company."
The first Encanto took about five years to develop, so even if a sequel were announced before the end of 2023, we'd probably be looking at a 2027 release date at the earliest (given how most of the research required for the first movie has already been done).
Encanto 2 cast speculation
It's very likely Stephanie Beatriz will return to the Encanto cast as Mirabel for a sequel alongside the rest of the Madrigal family.
Beatriz has previously said she'd "love to work with [the team] again" in an interview with The Wrap, and she thinks there's more of the story to be told despite not hearing anything yet. So we expect she'd be a guaranteed pull for the new cast.
Of course, it wouldn't be an Encanto movie without the magical, talented Madrigal family, and given that Bruno was able to come out of hiding in the first movie, we think John Leguizamo would come back to reprise the role, too.
Here's the expected Encanto 2 cast:
Stephanie Beatriz as Mirabel
María Cecilia Botero as Abuela Alma
John Leguizamo as Bruno
Mauro Castillo as Félix
Jessica Darrow as Luisa
Angie Cepeda as Julieta
Carolina Gaitán as Pepa
Diane Guerrero as Isabela
Wilmer Valderrama as Agustín
Rhenzy Feliz as Camilo
Ravi Cabot-Conyers as Antonio
Adassa as Dolores
Maluma as Mariano
What would Encanto 2 be about?
Encanto 2 will likely see another magical disaster hit the Madrigal family, and we think it may even involve Mirabel finally getting some special abilities.
The Encanto ending saw Mirabel saving Casita and convincing the family to accept Bruno back into the ranks. Still, Mirabel was never granted any special powers, unlike the rest of her family. It stands to reason that, in order for the Madrigal family's adventures to continue, there'd need to be a major shift. Since the first movie saw them all losing their gifts, we could probably count on there being complete magical chaos.
That said, the sequel could decide to pay a visit to prequel town and explore the family's past. The first movie already touched on Abuela's tragic backstory with the death of her husband, but we think taking a dip into history again to find out how she went on to construct Castia and raise her magical family would be a great addition to the story.
Fans have cited that one of their favorite things about Encanto is the lack of a movie villain, which means all the conflict comes internally. This means we don't think Disney would throw in an antagonist for the hell of it, so going back to the past would be a way of exploring new challenges and trials for the family without having to bring in new, menacing characters.
Is there an Encanto 2 trailer?
There's no Encanto 2 trailer yet, and there won't be one until the majority of the movie has been animated and voiced.
We'll keep tabs on the production for you, but let's take this time to revisit some behind-the-scenes features from the first movie, which shows Lin-Manuel Miranda and Stephanie Beatriz talking about the musical influences on the original soundtrack.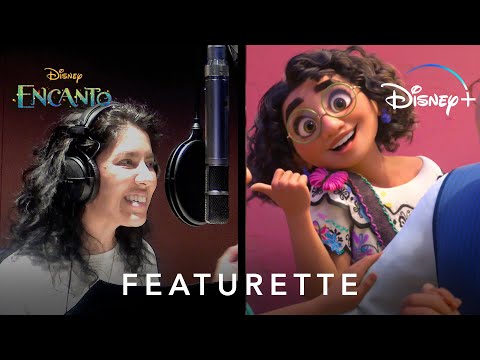 Where can I watch Encanto 2?
Encanto 2 would be released in theaters if it ever got made and would end up on Disney Plus soon after.
The first Encanto was a box office smash, so it should be a surprise to nobody that Disney would probably want to bank on the fan loyalty of the original. After a few months, it'll land on Disney Plus, the best streaming service for House of Mouse content.
That's all we know about Encanto 2 right now — be sure and check back for updates! For more Disney magic, be sure and take a look at everything new on Disney Plus right now and check out our lists of the best Disney villains of all time and the live-action Disney remakes ranked.
There's also plenty on our list of the best movies of all time, and if you're looking for a long read, check out our feature on why classic Disney Princesses aren't unfeminist — they're misunderstood.