In our Dune review, we called the science-fiction movie gasp-inducing. And it was. From sweeping, perfectly generated vistas to obscure artistic direction, the 2021 movie about space spice was wonderfully weird.
Dune made good money at the box office, so when a sequel was announced shortly after its release, speculation began as to what we might see in the follow-up.
Will the Timothee Chalamet and Zendaya sequel live up to expectations, follow source material to a tee like The Last of Us, or have some surprises in store? We do know one thing…
Dune 2 will explore multiple different worlds, talented costume designer Jacqueline West told Deadline, "In Part Two, you really dive into the different worlds of Dune. We see what the emperor's world looks like. We go to his planet."
"We spend a lot of time on Giedi Prime, the Harkonnen planet. We spend a lot of time in Stellan Skarsgård's (Vladimir Harkonnen) world. Feyd-Rautha (Harkonnen) also comes into this one, brilliantly played by Austin Butler, Elvis. He is pretty fabulous in it."
"All the worlds get expanded. It was about creating three separate, different-looking worlds and also revisiting the Bene Gesserits, the age-old ones with these costumes that almost look like Egyptian mummies. I think it's visually stunning, the sets, the cinematography and the concepts."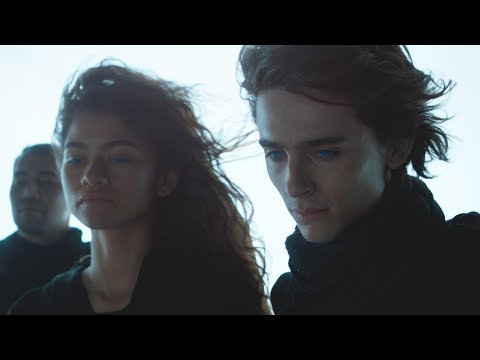 It seems like Dune 2 will be mixing its sci-fi elements with those found in adventure movies.
Check the Dune 2 release date here, explore the new movies coming out near it, or find out about the Dune The Sisterhood release date.