Two relics of this writer's childhood have just collided in spectacular fashion as a previously lost crossover between anime series Dragon Ball Z and cartoon character Johnny Bravo has surfaced, and it's as incredible as you'd imagine.
The Dragon Ball franchise has spawned multiple TV series and anime movies and given us some of the most badass and best anime characters of all time. On its own, Dragon Ball is pretty damn cool, but what would happen if you throw Johnny Bravo into the mix?
Well, the result is a rather hilarious, tongue-in-cheek indictment of just how much filler is in an episode of the anime show, as Bravo plays a clip from Dragon Ball Z at the request of a fan in this episode of the '90s TV show.
YouTuber LSuperSonicQ has put together a little documentary on the process of recovering this missing episode from the Johnny Bravo archives and the phenomena of lost media in general. JBVO was a show starring Johnny Bravo as he took requests from fans in the style of a talk show, and one episode saw Bravo feature Dragon Ball Z as best he could.
Unfortunately, an episode of Dragon Ball Z is about the same length as Bravo's own show, so he had to speed up the clip. The buff host of the animated series offers hilarious commentary as Goku fights anime villain Frieza, while the Namekians mourn the loss of one of their elders. You can watch the clip below.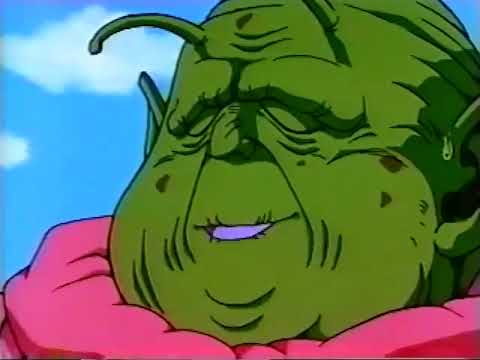 "Kinda loses something in fast forward, doesn't it?" Bravo asks his caller. To be fair, there are plenty of filler episodes in these types of shows, and speeding the action up is one way of solving that. Alternatively, you could just check out our guides to all the Naruto filler episodes to skip, or the One Piece filler episodes you can skip.
What a joy it is to see this piece of cartoon history finally preserved. Now if only we could find a clip of Johnny Bravo fighting Goku… he does look a little bit like a Super Saiyan, after all. Until we learn more about the possibility of that fantasy coming to life, here's all the new anime coming up in 2023.