We've waited five years to be part of their world, but now, at long last, it's time to head back under the sea with The Little Mermaid live-action Disney remake.
Under the watchful eyes of director Rob Marshall, producer John DeLuca, and legendary composer Alan Menken, Halle Bailey is bringing this Disney princess to land at long last. But she won't be alone. In this new movie, the actor and singer is surrounded by a star-studded cast, including Melissa McCarthy (Ursula), Jonah Haur-King (Eric), Daveed Diggs (Sebastian), Awkwafina (Scuttle), and Jacob Tremblay (Flounder).
The Disney movie had its global premiere on May 8 and is already being widely praised by critics. Some are even calling it the best movie to come out of the House of Mouse's live-action slate. No pressure, then. The good news is we at The Digital Fix put on our sea legs and dove to the international press conference to learn more about the upcoming musical. Here's what we found out.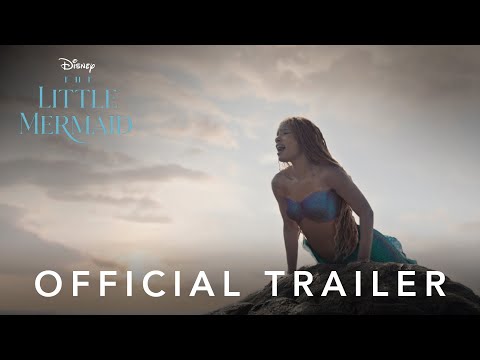 The movie is hinged on this Hans Christian Andersen quote
At the LA premiere, it was revealed that the film begins with an epigraph directly quoted from the original Hans Christian Andersen fairytale. "But a mermaid has no tears," the epigraph reads, "therefore she suffers so much more."
When asked about the significance of this, Marshall explained that going back to the original fairytale was one of the first things he and DeLuca did when deciding to craft the story of this movie. "We hadn't known the sort of full process, so we needed to feel that it was immediate," he explained.
"We were immediately aware of how this was a very contemporary story already in the 1830s about this young girl who feels displaced and wants to go on a journey of self-discovery to another world, and so to be able to find something from Hans Christian Andersen specifically to ground this and where it came from was important to us."
The director added, "We're bringing more depth and emotion [to the film], which I think you can do in a live-action piece — that's what this genre helps you to do. So, the idea that because a mermaid has no tears, she suffers more, it felt to us like it set the table for a more emotional telling of this story."
'Under the Sea' was the hardest scene to film
Producer DaLucha admits that he and Marshall "put aside" filming the huge musical number because of how intimidating it was to "conceive and shoot." He explained, "You have one live actor in this massive production number, and the expectations are probably crazy."
What sets this version of the Disney song apart from its animated counterpart is that it also includes a verse sung by Ariel. The best part is, as recalled by Marshall and DaLucha, Menken composed and wrote the verse there and then. "It's what I do. It's what I lived for!" Menken laughed.
There are some new songs — including a solo song for Eric
Along with Bailey's new 'Under the Sea' verse, Menken and Lin Manuel-Miranda worked together to make a number of new songs for the film. One song, which Eric sings, is described by the producers as a "love song to Ariel, love song to the sea, and his uncharted waters."
Another major song takes place when Ariel is on land for the first time, where everything is "new and wonderful," but she's also "heartbroken" because Eric doesn't recognise her. And finally, in a moment described by producers as "pure Lin Manuel-Miranda," Awkwafina's Scuttle performs a rap.
Prince Eric "nearly killed" our Ariel filming the shipwreck scene
For Bailey, the "funniest" scene to shoot was the shipwreck scene with Hauer-King — although the sheepish Disney prince admitted he "nearly killed" his co-star. "So, we're in the tank at Pinewood [Studios] is so intense when they turn on the thunder and lightning and fires around us in the waves," she recalled." It feels like you're in the middle of the ocean, like actually in the middle of a thunderstorm. So I was trying to look like, you know, a mermaid."
The trouble was, according to Bailey, was Hauer-King's steel-toed boots — they kept causing him to sink as she struggled to pull him up, and noted that he kept "stepping on [her toes]."
"It's okay—" Hauer-King interjected. "I was kicking you, I was breaking your shins!" He added that the pair of them were just "dying in the water the whole time" because he wasn't allowed to remove the shoes. "So yeah, basically almost killed her," he said. "Almost broke her leg."
Ariel and Eric's love story is rooted in friendship
Of all the new additions to Ariel and Eric's love story, Hauer-King said that his favourite was the "friendship" that developed between the two characters. "Disney romances are always filled with that instinctive attraction to one another — we all want to see that," he said.
"But I think what was fun about this [movie] — and I think a lot of it came from our offscreen selves — was looking at Ariel and Eric as two people who were kindred spirits, who felt a little bit restless behind the four walls of their respective castles and were very much looking outwards." This, he explained, made it feel like Ariel and Eric were "both teaching each other things."
He added, "I think it's a really good message for what it means to be in love, and what it means to be in a relationship that is ultimately tied to friendship. That's the fundamental thing of it, and that's why it lasts, and that's what makes it special."
For multiple actors, it was their first time singing
Jacob Tremblay, who plays Flounder, said that it was his first time singing "outside of the shower", while DeLuca noted how Awkwafina felt "kind of scared-excited" about singing. It was also the first time McCarthy, who performs 'Poor Unfortunate Souls' in the movie, sang.
"We love working with actors who are new to musicals because they approach it from the right place," Marshall noted. "They're singing as the character and they're bringing that sort of scene to life through song."
Halle Bailey was one of the first people to audition for Ariel — everyone knew right away that they wanted her, and she even made a producer cry
Bailey — who Menken describes as a "delicious person" — was one of the first people to audition for the part of Ariel. In her first audition, she sang 'Part Of Your World,' and everyone was instantly spellbound. "I turned to Rob, and there were tears streaming," DeLuca recalled.
"Here's the thing," Marshall added. "The first actor we saw for this role was Halle. The first thing she did is she came in and sang for us. And she sang that song. She shut her eyes and started to sing the song. And I thought I couldn't believe what I was hearing, I just thought that she was so deeply connected to what she was singing about. It's so emotional. It's so beautiful. And I thought, 'Oh my gosh, we've been doing this for five minutes. Have we found our Ariel already?'"
At that moment, Marshall added, Bailey "claimed that role for her."
When Disney called Bailey to tell her she got the part, she ignored the call
When Bailey found out she was joining The Little Mermaid live-action cast, she "cried for the whole day." But the actor nearly didn't pick up the phone at all. "I think we had celebrated my sister's birthday the day before," she said. "So, we rented an Airbnb, we were coming home, like, unloading everything just in work mode."
"And then, I got this call from Rob, and I don't answer unknown numbers. So I just thought like, 'Whatever, I'm not going to answer,' and then, my baby brother like comes running to me and was like, 'Answer the phone!' So, I answered it. And Rob was like, 'Hello, I'm looking for Ariel.'"
Playing Ariel was a coming of age for Bailey
When Bailey was cast as Ariel, she was eighteen. Now, as a 23-year-old, she reflects on spending some of the most formative years of her life working on this movie. "I tell people all the time, I feel like Ariel truly has helped me find myself and, like, this young woman version of me. You know, it's been five years of my life: from eighteen and now being twenty-three," she said.
"Those are very intense, transformative years as you're developing as a young woman, and I feel like especially these themes of the film and what [Ariel] had to go through in terms of her passions, drive, and speaking up for herself even though it may be scary, she went for it. She's taught me so much, for sure."
The film had an "unconventional" rehearsal process for voice actors
As undersea creatures, Diggs, Awkwafina, and Tremblay worked principally as voice actors in the film. But all of them credit the 'unconventional' rehearsal process where they all recorded scenes together to be key to their creative process. "That one day is where most of our performances came from," Awkwafina explained. "For me, it was the first time I'd ever read a scene like that with other actors because usually, you're in the recording booth."
Tremblay added that he enjoyed being able to "riff" off other actors in the rehearsal, while Diggs likened the experience to community theatre. "We worked on it like it was a small thing," he explained, "It's how we make art, something we knew inside and out."
To help with the creative process, Diggs and other cast members pushed boxes around the rehearsal to build a makeshift set — so he was taken aback to see his role on the big screen. "It's really cool to see a thing we only thought existed in our imagination," he said.
The Little Mermaid will be released on May 26, 2023. For the low-down on all things Disney, check out our guides to the best Disney villains, best Pixar movies, best Disney Plus movies, and the best Disney Plus shows.