If you're eagerly searching for news on the Aladdin 2 release date, then we've got some for you. Unfortunately, it isn't exactly good news.
When it was released back in 2019 the live-action remake of Aladdin was a huge box-office success, being one of the highest-grossing movies of the year. Directed by Guy Ritchie, the fantasy movie was rich with fresh elements in addition to faithfully adapting classic moments too.
Naturally, fans of the movie have been eagerly anticipating a sequel then. A script was said to be in development, and progress seemed to be moving forward on Aladdin 2. Ritchie even stated how much he had enjoyed working on the movie, and how excited he was by the prospect of returning for a sequel.
However, Mena Massoud (who was the lead star of Aladdin, as the titular character) has poured cold water on the hopes for a sequel now. When asked about Aladdin 2 by a fan on Twitter, Massoud replied saying that the movie was, "Very unlikely at this point."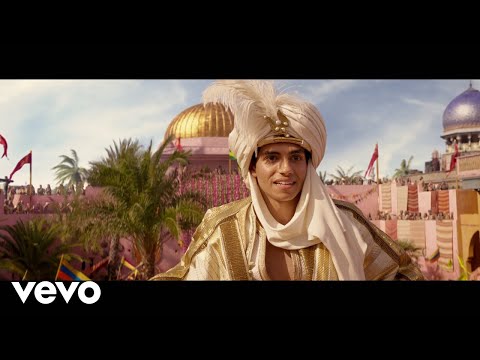 As he'd be central to the romantic drama movie, Massoud will be in the know about the progress of Aladdin 2, so the news will come as a major disappointment for fans.
While most of the Disney movie live-action remakes have been commercially successful (and critically successful too, to a degree) none of them have yet had a sequel, and it seems that Aladdin will continue that trend. Still, things can change. But for now, it isn't looking good.
The new movie coming from Disney is The Little Mermaid live-action remake, starring Halle Bailey as Ariel and Melissa McCarthy as Ursula. Perhaps that will have more luck with a sequel.
For more on Disney, check out our guide to the best Disney songs. Or, find out more about the new MCU movies like Guardians of the Galaxy 3.