In the pantheon of great Denzel Washington movies, Training Day is definitely right up there. It turns out that even Denzel Washington takes inspiration from his best movies for some of his most memorable characters. If you've struck gold once, then repeat it when you can.
So when you're among the best actors around, you should take inspiration from the best Denzel Washington movies – even if you are Denzel Washington. This is something the man himself applied to Man on Fire, in which he played former CIA officer turned bodyguard John Creasy. Training Day gave him the tools he needed.
Washington told IGN that, in the process of making one of his best 2000s movies under the guidance of director Tony Scott, he drew on some of the research he did for Training Day.
"There's a connection to Training Day here, because I brought Tony this scripture I had read," he said. "It's just about coming out of the darkness. And I told Tony about it, and it was a scripture I got from a guy I had done some research with on Training Day. But Tony picked up on that."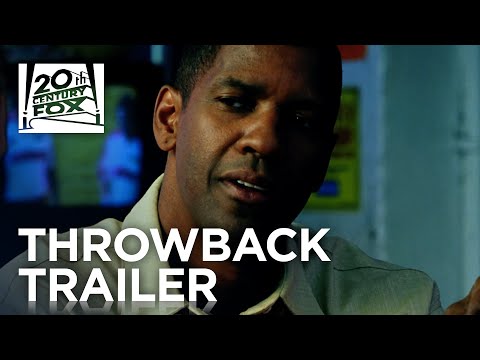 Man on Fire, Washington explained, was "as much this guy's spiritual journey" as Training Day was, which is why the same scripture proved to be relevant for the role of Creasy. He added: "He's a lost soul. He's got the Bible in one hand and the Jack Daniels in the other, and he's done a lot of things which we never find out about, which I think is interesting."
The subsequent movie might not have got the Oscars attention that came around for Training Day, but it did earn a solid $130m at the worldwide box office. It divided reviewers, though, with criticism for the level of violence on show.
Washington has recently reunited with his Man on Fire co-star Dakota Fanning as part of The Equalizer 3 cast. You can read our Equalizer 3 review for more on the movie and have a look at our Antoine Fuqua interview for a peek behind the scenes.
Meanwhile, we've explained how Denzel Washington made one of Don Cheadle's best movies happen. Finally, learn about one of the new movies on Washington's calendar with the Gladiator 2 release date.