If the thought of Zack Snyder's Justice League heading for the superhero scrapheap leaves you disappointed, we've got good news for you: you can see his version of Wonder Woman and The Flash one last time before Aquaman 2. The bad news is, you will have to read, I'm afraid.
The launch of the DCU will erase Zack Snyder's superheroic creations, for better or worse. But, fear not; there's a whole slate of upcoming DC movies on the way after the Aquaman 2 release date, with a brand new cast taking on the roles of the various DC characters.
Still, while the likes of Gal Gadot, Ezra Miller, and Jason Momoa may be out of the picture for Chapter 1: Gods and Monsters, they are teaming up once more for an epic comics crossover in issue 1 of Aquaman and the Lost Kingdom Special. Yes, I wish it was a live-action reunion, too, but I'll take what I can get.
The comic book is a prequel to the new movie and we're 99% certain it's the last time we will see this iteration of Aquaman, Wonder Woman, and The Flash fighting side by side. In the issue, Aquaman and Wonder Woman are making light work of some mercenaries, before The Flash zooms in and offers a helping hand.
Later in the issue, it's revealed there are plans to detonate a meta bomb, but Arthur Curry deals with that by carrying the weapon deep into the Hudson River. The comic book has a happy ending, as Diana Prince and Barry Allen congratulate Arthur on his impending nuptials – does this mean we'll see Aquaman and Mera tie the knot officially in James Wan's upcoming superhero movie?
As you can see from the images here, the artwork for the issue is pretty cool and takes a nice, modern approach to comic book illustration. However, the story sounds rather tame and generic and isn't exactly the big send-off these heroes deserve.
Personally, I'm going to miss Zack Snyder's DCEU. I'm a staunch defender of Man of Steel and Batman v Superman, and I think his Justice League manages to tie everything together perfectly. I just wish we could have had a Justice League 2 to continue Snyder's vision.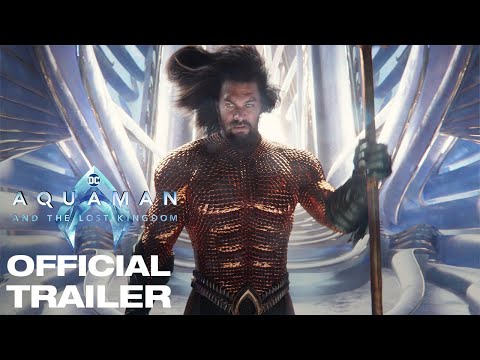 That said, since Snyder's withdrawal from the franchise, the quality of films has been pretty poor. Black Adam, Shazam 2, Wonder Woman 1984, and this year's The Flash were all riddled with issues, and it's clear this cinematic universe was in desperate need of a reset. At least we'll always have the good memories of those early days (I think I'll stop my rewatch of the DC movies in order with ZSJL and pretend the rest don't exist).
For more from this side of the comic book world, check out our list of the best DC villains or look ahead to Superman Legacy. Alternatively, you can step just outside the DCU's main timeline and think about the Joker 2 release date or The Batman 2 release date, for a more gritty tone akin to Snyder's work.