There are all sorts of rumours going around about the DC movies at the moment. What actors are still in, and what characters they'll be playing is consistently in the air as James Gunn hits reset on the franchise. One such belief was that Wonder Woman was taking a back seat, and Gunn's been quick to dispel that line of thinking.
In response to someone asking if it's true the Amazon warrior won't be getting a superhero movie for at least three years, Gunn quelled that fire quickly. "I hereby debunk it (only because it's not true)," he tweeted, emphatically clearing the air. The notion comes from a Variety report which states that Wonder Woman isn't part of the initial phase in the DCEU's relaunch.
That doesn't seem to be the case, but as much as Gunn is parrying reports on the action movies, there still isn't much clarity on what his plan for DC looks like at the minute. We know he's rejigging things and largely clearing the slate, but what heroes and stars will remain when the dust settles remains to be seen.
Recently, we learned that Wonder Woman 3 was being shelved. The adventure movie would've been the third pairing of Gal Gadot as the titular hero, and director Patty Jenkins.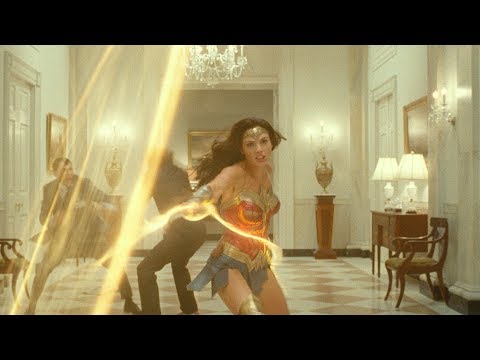 If Wonder Woman is part of DC's immediate plans, it remains to be seen if Gadot will still be performing the role. Henry Cavill is out as Superman, but nothing is concrete yet on his Justice League peers in Jason Momoa, Ezra Miller et al. We'll keep you informed as we hear more.
In the meantime, have a look at our guides to Aquaman 2 and The Flash, both of which are set to come out this year. Our list of all the best new movies covers every other noteworthy release you should be aware of, too!