The DC movies have been completely reorganised by MCU movie director James Gunn, and now may include Guardians of the Galaxy cast members. Since taking on his role as co-chairman and co-CEO of DC studios, James Gunn has been keeping himself remarkably busy.
Not content with firing the only recently re-hired Henry Cavill as Superman, Gunn has also reportedly scrapped plans for Wonder Woman 3, Black Adam 2, and has completely altered the direction of the franchise, officially bringing what remained of the 'Snyderverse' to a close. Replacing it, Gunn will be announcing a new slate of superhero movies from DC later this month, expected to include a new Superman reboot as well as news about The Flash and Aquaman 2.
This means that there are plenty of roles to cast, and Gunn – who is still working on his Guardians of the Galaxy 3 – has hinted that some of his MCU movie cast members could be joining him in the new superhero universe.
On Twitter, Gunn responded to a suggestion that he should exclusively cast actors who he's never worked with before for his new DC projects. The director replied "We have hundreds of roles to cast. As I've always done, some will be brand new faces, some will be actors I've worked with before, & some will be actors you know who I've never worked with. What matters most is the actor fits the role & they're easy to work with."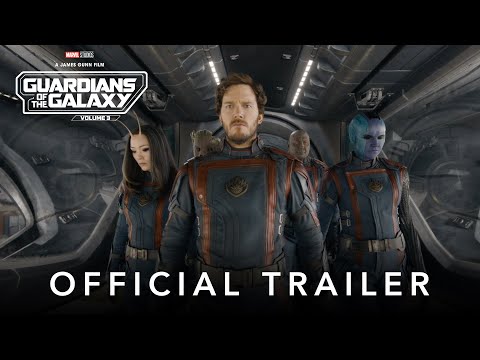 Gunn's comments that he will be brining in actors to the DCEU he's "worked with before" indicates that we could be seeing some faces from Guardians of the Galaxy transferring over to DC. While Gunn didn't say so explicitly, he distinctly left the door open to idea, which will undoubtedly get fans thinking about who might make the jump.
Some of the biggest names from the Guardians comedy movies, like Dave Bautista and Zoe Saldana, have suggested that they want to move away from comic book movies. But, others like Karen Gillan, Pom Klementieff, or Bradley Cooper could be open to returning to work with Gunn.
One actor, of course, who has already made the swap is Sean Gunn. Sean Gunn plays the ravager Kraglin, and but also played Weasel and Calendar Man in The Suicide Squad. He's James Gunn's younger brother, but proved that it was more than possible to have a finger in both pies, so to speak.
For more MCU magic, check out our guide to the Ant-Man 3 release date, and get the lowdown on Phase 5. Or, take a look at our picks for the best movies of all time and keep up to date with every major new movie in 2023.