If you're a fan of the DCU and you've been watching all the superhero movies (and supervillain stories) over the last few years, you may well have spotted a pattern. Turns out, the first Joker movie used the same Wayne Manor as some of the Batman movies that preceded it.
When Joaquin Phoenix became a Joker actor and got the scope to tell his own story of the DC villain, it was a hugely successful venture for Warner Bros. So much so, that there's a Joker 2 release date coming up, where Phoenix will join up with Lady Gaga for a musical – yes, seriously.
Of course, you can't have Joker without Gotham City, and one of the most iconic landmarks in the fictional setting is that of Wayne Manor. In a feature with Architectural Digest, Michael Wyetzner explained how his design for Wayne Manor has been utilised multiple times.
Reflecting on his work, Wyetzner said: "This Wayne Manor design has been used in several Batman versions over the decades. Starting from the top, it's got the silhouette of the chimneys and they're all paired. It's got the pitched roof with the dormers. It has this very sort of detailed stone balustrade separating the roof line from the rest of the building."
Stevenson Taylor Hall, as the building is known in the real world, has actually been used as the backdrop for Batman actors through various DC movies. It was commandeered for the '90s movies Batman Forever, and Batman and Robin, as well as Joker and the Gotham TV series.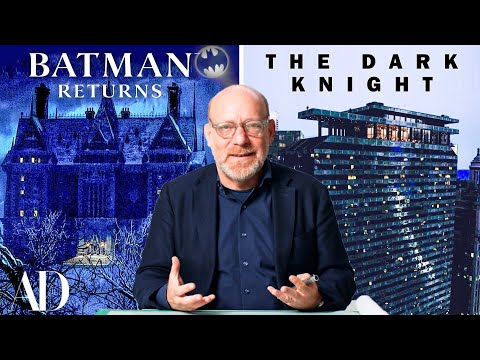 "It's got these two wings flanking the central piece of the building. It has punched windows framed in stone. And it has this entrance that we've seen before, which implies a grander entrance into a court," Wyetzner added. "It sort of feels like a school building. It doesn't feel like a palace and it doesn't feel like a house."
For more from DC, check out our guide to all the new movies coming as part of James Gunn and Peter Safran's slate of films in Chapter 1: Gods and Monsters. Or look ahead more specifically to the Aquaman 2 release date or The Batman 2 release date.