Everything is changing in the DCEU, with James Gunn and Peter Safran now in charge of navigating a successful future with their own slate of DC movies. It's a confusing time, but Jason Momoa appears to be very happy about what's to come.
Momoa plays Aquaman at the moment, and the Aquaman 2 release date is set for later this year. There have been rumours suggesting he, along with the rest of the current roster of talent, will be relieved of their duties under the new regime. That said, Momoa is one actor who has actually been mooted as potentially taking on a different role in the superhero movie world, with speculation linking him to the character Lobo.
Whatever is happening, Momoa seems to be absolutely buzzing about it all and has professed his love for his new bosses, too, in a video shared on his Instagram (via The Hollywood Handle).
Momoa appears to be at Warner Bros headquarters, and is speaking to a couple of security guards. "Four years ago, I was screaming when I left here, right? Oh, everyone is in a meeting?" Momoa says, before letting out a huge scream.
He takes the video outside, and adds: "Four years again. It's a mission, baby. I got some really good news, great news with Warner Bros. Amazing, wish I could tell you. But here it is… Peter, I love you. James, I love you." The actor pumps the air and blows a kiss, before concluding, "To the future. Picture me rolling."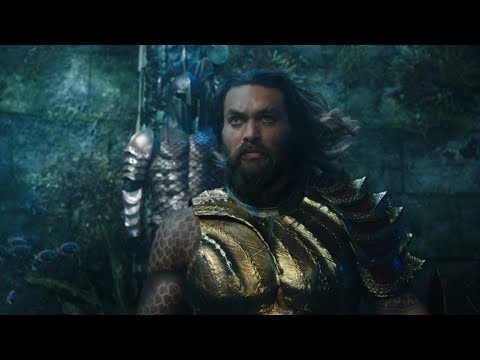 So, what's going on? Anchors away on Aquaman 3 perhaps? A new role as the DC villain Lobo on the horizon? We're sure we'll know more soon, especially as it looks like Momoa is ready to burst and unleash the secret on the spot.
For more from DC, check out our guides to new movies like the Joker 2 release date, The Batman 2 release date, or The Flash release date.