I'm cautiously optimistic about James Gunn's plans for the DCU, but I'm trying not to get too excited about any particular project until they actually hit the big screen. Still, Supergirl: Woman of Tomorrow has a writer now, which is a big step in the right direction.
The DCU is in great hands with James Gunn, and his slate of upcoming DC movies is full of promise. Now, he just needs to assemble a talented team to make it all happen. Judging by Gunn's reaction to hiring Ana Nogueira as the scribe for Supergirl: Woman of Tomorrow, we should be feeling pretty confident about the handling of the iconic DC character.
Gunn took to Instagram to announce the news, saying: "A hearty public welcome to Ana Nogueira to the DC Studios family. Ana is an amazing writer whose screenplay adaptation of Woman of Tomorrow is above and beyond anything I hoped it would be. We're excited to be moving forward on this unique take on Supergirl in this beautiful, star-spanning tale."
Talk about hyping someone up! It seems Gunn is not only a fantastic filmmaker, but in his new role with DC, he is becoming quite the showman, too. But, honestly, it's really refreshing and reassuring to see someone be so excited about the work they're doing and the worlds they're constructing.
Nogueira is fairly untested in the writing world, having only written a play and a short film, with an adaptation of a short story also on the way. We all have to start somewhere, though, and Gunn clearly believes in Nogueira's vision for the new movie.
What really piqued my curiosity, though, is the image Gunn chose to use to announce the hire. As you can see below, the shot chosen — which comes from Tom King's Supergirl: Woman of Tomorrow comic book arc — is full of bright colors and features an unusual setting, but more importantly, sees Kara Zor-El bloodied and contemplative. In the comic book story, a young and heartbroken alien recruits Kara to a vicious mission in the hopes of enacting revenge on the villains who ravaged her homeworld.
Gunn, like most people in his kind of position, is not just going to use any old image for his social media posts, so we have to assume that his selection here gives us some strong hints about what the Supergirl movie will entail. Chapter 1: Gods and Monsters will offer fresh takes on existing characters, and we know how much Gunn likes to imbue his work with energy and hope, and that's exactly what the Woman of Tomorrow arc involves.
It may be rooted in violence and destruction — all the best superhero movies are — but the source material here is also a story that allows Kara to step outside of Superman's shadow and discover her true purpose as a hero. With this in mind, Supergirl: Woman of Tomorrow should be a brilliant companion piece to Superman Legacy.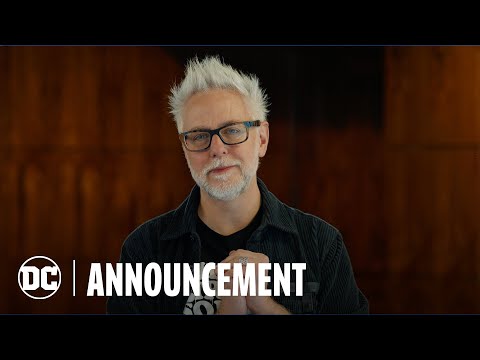 It's also rather fitting that a young woman, beginning to find her feet in the screenwriting game, is the one chosen to bring this story to life. I can't wait to see what Nogueira brings to this one, but wait we must. Until then, let's think about the Aquaman 2 release date, which is up next for DC. Or, you can dive into our list of the best DC villains and consider all the rogues Gunn could call on.
If you want to look further afield in the DCU, though, you'd better brush up on The Batman 2 release date and the Joker 2 release date.