Is Jack Nicholson's Joker in The Flash? If you've not seen Ezra Miller's new DCU movie The Flash, then be warned this article's going to have some minor spoilers for the superhero movie.
Yes, after what probably feels like an eternity, fans of the DCU, The Flash release date is here. Now The Flash is one of the most ambitious DC movies we've seen as Barry Allen (Ezra Miller) literally tears apart timelines in an attempt to save his beloved mom.
You can check out our Flash review here if you want to know more about that, but let's be honest, you didn't click on this link because you wanted a Flash synopsis. You want to know if the greatest Batman villain appears in the new film. So is Jack Nicholson's Joker in The Flash?
Is Jack Nicholson's Joker in The Flash?
No, Jack Nicholson's Joker doesn't make a physical appearance in the film, but he does make a sort of voice cameo.
At one point, when Barry's doppelganger is snooping through the Batmobile, he finds one of the Joker's laugh bags, and when he opens it, we hear Nicholson's terrifying laugh.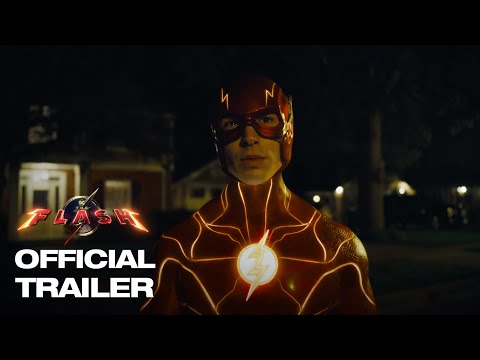 If you want to know more about The Flash movie, we've got guides explaining everyone who dies in The Flash, how to watch The Flash, a breakdown of The Flash cast, and we've even looked into everything we know about a possible The Flash 2 release date.