Is Black Adam in Shazam 2? Dwayne Johnson himself said that the hierarchy of power in the DC Universe was changing, and given Black Adam is Shazam's nemesis in the original comics, it would make sense for him to appear at least in some form in Shazam 2.
In the first Shazam movie, a glimpse of the movie villain was seen as the wizard discussed how some had abused the power he bestowed on Billy Batson, but there was no further teaser than that. Then, Black Adam got his own superhero movie back in 2022 — shortly before a huge overhaul to the DCU was announced. So, where does that leave the character? Is Black Adam in Shazam 2? We break it down for you here.
Is Black Adam in Shazam 2?
No, Black Adam is not in Shazam 2.
Despite the close links between the two characters, Black Adam does not appear in the new movie. This was confirmed to be the case on March 13, when Uproxx asked director David F Sandberg outright if Black Adam or Dwayne Johnson would be appearing in any Shazam 2 post-credit scenes. His response was a resounding "no," as he added. "They're mostly just fun little scenes. It's not like, 'Here's the new Superman.' I can't spoil too much, but you get to see some characters that are fun to see."
This probably shouldn't come as a surprise, because back in December 2022, The Wrap's Umberto Gonzalez said on Twitter that "Rock passed on doing a cameo in Shazam 2 when he was asked." Although Johnson hasn't confirmed these claims publicly, he did reveal in a Vanity Fair interview that he turned down a cameo in the first Shazam movie.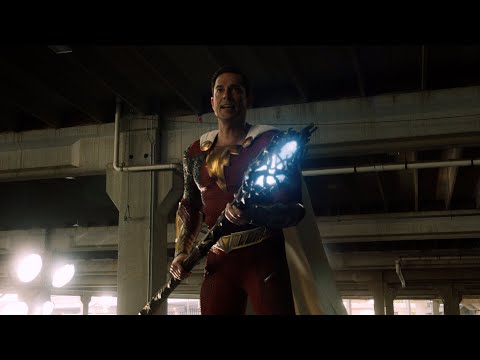 "When the first draft of the movie came to us, it was a combination of Black Adam and Shazam: two origin stories in one movie. Now that was the goal – so it wasn't a complete surprise," he said. "But when I read that, I just knew in my gut, 'We can't make this movie like this. We would be doing Black Adam an incredible disservice.' It would've been fine for Shazam having two origin stories converge in one movie, but not good for Black Adam."
With the Black Adam solo movie being a flop and the DCEU being more or less dead in the water, it seems unlikely that we'll ever see Dwayne Johnson share the screen with the Shazam cast. If you want to know more about how to watch Shazam 2 and the Shazam 2 runtime, we've got you covered — otherwise, check out our Shazam 2 review.