We have some massive new movies in the trailers of Super Bowl 2023. Guardians of the Galaxy Vol 3 was the big one on the Marvel movies front, and Fast and Furious 10 gave us an update on life a quarter mile at a time. We got a DC movie trailer for The Flash, and a further teaser for Indiana Jones 5.
All feature some iconic stars like Batman actor Michael Keaton and Harrison Ford. But they also share a co-star, the city of Glasgow, which manages to get a couple of nice shots in during the sporting showcase. In The Flash, chases through Gotham City have moments filmed right on George Square, in the heart of the Scottish city centre. You can see them as the Batcycle whizzes along.
In the Indiana Jones movie trailer, look out for a quick shot of a parade. That was filmed on St Vincent Street, which was done up to look like 1960s New York City for the occasion.
You can see a shot of Glasgow in The Flash here:
Check out Glasgow in Indiana Jones 5 here:
Glasgow has become a hotspot for blockbuster action movie productions in recent years. In addition to the above, Batgirl was shot there for a number of weeks, the city serving as Gotham for the now-cancelled thriller movie.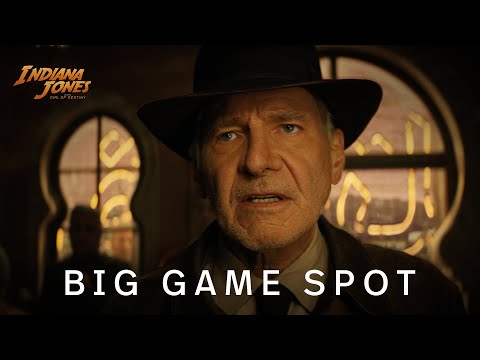 Thankfully, these films seem dead set on coming out. The Flash arrives June 16, 2023, which Indiana Jones and the Dial of Destiny comes to theatres June 30. Have a look at our guide to Marvel's Phase 5 for more of what's coming up.