Is Blue Beetle streaming? The sun is setting on the old DCEU and it'll soon rise on James Gunn's new shared universe the DCU (There's totally a difference). The first film in that new series of films is Blue Beetle.
Now DCU fans are quite excited about this. Blue Beetle, aka Jaime Reyes (Xolo Maridueña), may not be well known by the general public, but one of the best DC characters has a huge following thanks to his amazing comic book series, and his getting his own superhero movie is kind of a big deal.
So how can you watch Blue Beetle? Well, don't worry, dear reader, the Blue Beetle release date is upon us, and we know you're itching to see the next chapter in the DC universe (Speaking of which, we need to update our DC movies in order guide now), so here's how you can watch Jaime's big-screen adventure.
Where can I watch Blue Beetle?
Blue Beetle will be released exclusively in cinemas on Friday August 18, 2023, in both the US and the UK.
Unfortunately, that means that if you want to watch Blue Beetle, you'll have to grab your scarab (Or coat, whatever you prefer) and head on over to your local multiples if you want to see Jaime's big-screen debut.
Is Blue Beetle streaming?
Blue Beetle isn't streaming right now, although we do know that as a Warner Bros movie, it will eventually make its way over to Max (formerly HBO Max), but exactly when is a mystery.
If the film's a success, it may take a few months, but there's every chance it flops, in which case Warner's will likely be keen to get it streaming ASAP.
Is Blue Beetle on Netflix?
Blue Beetle isn't on Netflix, and the chances of it ever landing on the world's most popular streaming platform are quite low.
Why? Well, Warner Bros has its own service, Max, and we don't see them licensing out some of their key IPs anytime soon.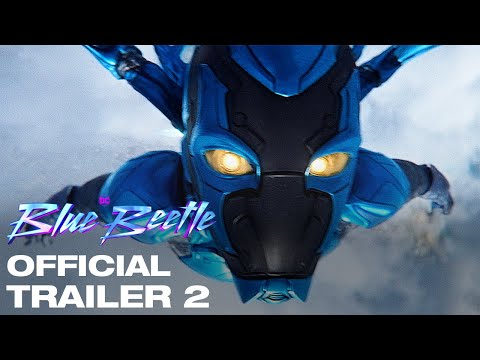 Is Blue Beetle on Disney Plus?
No Blue Beetle isn't on Disney Plus, and for the same reasons it won't appear on Netflix, it likely never will.
Is Blue Beetle on Prime Video?
Blue Beetle isn't on Prime Video, but it will be available to rent or buy on Prime Video eventually. We just don't know when right now, and we won't have an idea until the box office numbers start to roll in.
Is Blue Beetle on Blu-ray?
Blue Beetle isn't on Blu-ray yet, but it will be eventually. Normally films get a home ents to release a few months after their theatrical window ends. So I'm sorry you'll have to wait a few months before putting it with the rest of your DCU collection.
That's all we know about the Blue Beetle release right now. If you want to know more about Gunn's new world, then check out our guide explaining Chapter 1: Gods and Monsters. We also have individual guides on the Superman Legacy release date, The Brave and The Bold release date, and the Swamp Thing release date.
We've also prepared a guide to the five things we want to see from James Gunn's DCU. If you're bored of the superhero stuff, though, we recommend checking out our list of all the new movies coming in 2023 and our list of the 101 best movies ever made.