It's been just over a year since the release of Dwayne Johnson's Black Adam, which was supposed to upend the hierarchy of power in the DC universe but ended up being something of a damp squib. The most exciting part was the appearance of Henry Cavill's Superman in a mid-credits scene, which Cavill followed by a statement posted on his Instagram on October 24, 2022, confirming his return.
Cavill said at the time, "Now that plenty of you have [watched DCU's Black Adam], I wanted to make it official – that I am back as Superman. What you saw in Black Adam is just a very small taste of things to come…Thank you for your support and thank you for your patience. I promise it will be rewarded."
Cavill's version of Superman was one of the most popular DC characters, even if the movies surrounding him were more controversial. Fans were hoping to see him get at least one more movie that would provide a more satisfying end to his character arc. However, on the day after Cavill posted his statement, it was announced that James Gunn and Peter Safran were taking over creative control of DC Studios, with them stepping into the roles on November 1, 2022.
On December 14, 2022, Cavill had to unfortunately post another statement announcing that following a meeting with Gunn and Safran, "I will, after all, not be returning as Superman." On January 31, 2023, James Gunn released a video in which he laid out his plans for the first MCU-like phase, called Chapter 1 – Gods and Monsters, with a big priority placed on Superman Legacy.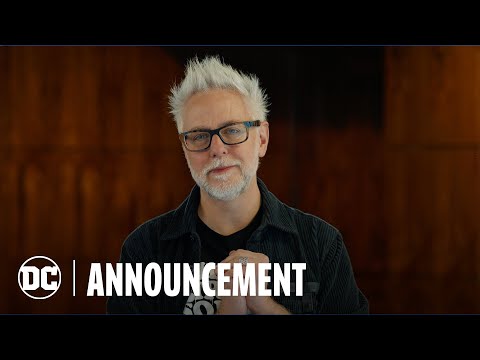 In June 2023, it was announced that David Corenswet, a relatively unknown actor who has appeared in the horror movie Pearl and the Netflix series Hollywood is the latest Superman actor. Corenswet is a decade younger than Cavill, which is one of the potential reasons why Cavill is not a part of the new and hopefully improved DCU.
It's a real shame that we're not getting more of Cavill's Superman, as he showed a lot of potential – particularly in one of the best superhero movies; Man of Steel. Zack Snyder took the character in a darker and more serious direction with Batman v Superman and in Zack Snyder's Justice League – making him a real threat to his enemies. Fans wanted to see the potential of this character fulfilled in another solo Superman movie that shone the light back on the most classic of superheroes.
While Black Adam became the butt of many jokes when it 'only' made $393 million at the end of 2022, it is towering above DC's 2023 releases. The Flash made $270 million despite the presence of multiple cameos, including Michael Keaton's Batman. Shazam 2 made just $133 million, and Blue Beetle made $129 million. All eyes will now be on the much-delayed Aquaman 2 to see how it fares when it's finally released in December 2023.
We're also looking forward to Peacemaker season 2, as well as Waller starring Viola Davis, and the animated series Creature Commandos. Or if you want to catch up before all of those come out, check out how to watch the DC movies in order.