What is the Coraline 2 release date? There's nothing wrong with scaring children and few films in recent memory have made that point as clearly and beautifully as Coraline.
Coraline is a dark tale of a fantasy, in which the titular young girl finds herself in a parallel dimension where copies of her parents give her everything she wants… with a horrifying twist. Directed by stop-motion maestro Henry Selick, it was one of the best animated movies of the 2000s and stands as arguably the best horror movie for children…ever. So you'd be forgiven for assuming that a new movie was a certainty. Sadly we're still waiting, but here's everything we do know about Coraline 2 so far.
What is the Coraline 2 release date?
As there's been no announcement of a Coraline 2 we don't have a release date yet, and we aren't expecting a sequel to land much sooner than 2030 if it ever comes at all.
Yes, that's ages away. Sorry. Let us explain. All involved with Coraline have resisted the clamor for a sequel, with everyone determined to hold out until the right story comes along.
Laika (the animation studio behind the film) CEO Travis Knight has unequivocally stated that he doesn't want to make sequels at all, while director Henry Selick told ScreenRant: "If there's a good story, it might be worth doing". Neil Gaiman, the author of the book the movie's based on, has provided similar comments, explaining that he'd only consider a sequel if he could come up with a better idea than the first.
So, the only hope for Coraline 2 is if Gaiman can come up with a new, better story set in the same world which Selick then agrees is better. Then, they'd have to convince the animation studio Laika to take it. In this scenario, we'll still have to wait a while because Laika's meticulous stop-motion style means that it will be years before production is completed. So, one thing's for certain: Coraline is a long, long way away.
Who's in the Coraline 2 cast?
Dakota Fanning certainly could return to lead the Coraline 2 cast, reprising her voice role as the title character.
Fanning was brilliant as the voice of Coraline last time around and we'd expect the family focus of the story to remain in place for the sequel. That means it's likely that Teri Hatcher and John Hodgman will be back as Coraline's parents, as well as their button-eyed counterparts in the Other World.
Robert Bailey Jr. could also be back as Coraline's new friend Wybie, who played a big role in the first movie, and we'd demand to have Keith David back as The Cat. Of course, there would be plenty of new additions to the Coraline 2 cast as well.
The possible Coraline 2 cast list:
Dakota Fanning as Coraline Jones
Teri Hatcher as Mel Jones
John Hodgman as Charlie Jones
Robert Bailey Jr. as Wybie
Keith David as The Cat
What will Coraline 2 be about?
For the plot of Coraline 2, we'd expect a return to the Other World and another clash with the terrifying Beldam, though with a focus on an older Coraline this time.
Of course, the Beldam would have to come up with a new and much tricker plan to ensnare Coraline, or perhaps she's looking for a way out in order to exact her revenge. The joy of Coraline is exploring the darkness of the Other World, though maybe there will be an entirely different parallel dimension for the character to visit. Either way, we expect that the manipulative Beldam – one of the best movie villains of the 2000s – will show up to cause some havoc for our hero.
Neil Gaiman's original story for Coraline doesn't have a sequel in book form, so we can't take any clues from that. Gaiman said in a tweet back in 2021 that he's "waiting for a Coraline story that's as good as or better than Coraline" before he even considers it. That means it'd have to be even better than one of the best movies of the 2000s already was: a high bar.
Is there a Coraline 2 trailer?
The movie isn't official just yet, so there will be years to wait before we can take a look at a Coraline 2 trailer.
As for now, though, it's well worth enjoying this behind-the-scenes look at the intricate artistry that allowed Laika to bring Coraline to the big screen. It's truly spectacular.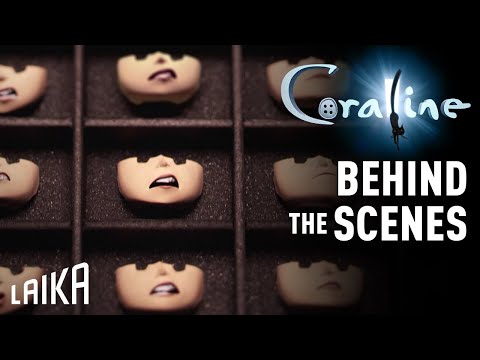 Where can I watch Coraline 2?
We'd expect Coraline 2 to be a cinema-only release to begin with, just like the first movie was back in 2009.
The first was a big hit and found huge popularity. That'd undoubtedly translate to big box office figures for a sequel, making a theatrical run prior to streaming very attractive. Speaking of streaming, we have a handy guide on how to watch Coraline on streaming now.
You can also answer the tricky question of the Coraline age rating and find out if there's a Coraline true story behind the dark genius of the movie. Or for more Gaiman, check out our Good Omens season 2 review and learn why Gaiman thinks Netflix got this part of The Sandman wrong. For more child-friendly darkness, see what's going on with Wednesday season 2.