Everyone seems to think that Oppenheimer is set to be one of the best movies of all time. And honestly, that's the way we're leaning. Christopher Nolan is a cinematic mastermind, and as the Oppenheimer release date looms nearer, we're only getting more and more obsessed.
But this Christopher Nolan movie had something a little different to it — something that began back when the idea for the drama movie hadn't even made it past the paper stage.
"I actually wrote in the first-person, which I've never done before," Nolan said [via Empire]. "I don't know if anyone's ever done it before. But the point of it is, with the color sequences, which is the bulk of the film, everything is told from Oppenheimer's point of view — you're literally kind of looking through his eyes."
"Odd thing to do," he admitted. "But it was a reminder to me of how to shoot the film. It was a reminder to everybody involved in the project, 'Okay, this is the point of view of every scene.' I wanted to really go through this story with Oppenheimer; I didn't want to sit by him and judge him. That seemed a pointless exercise."
"That's more the stuff of documentary, or political theory, or history of science. This is a story that you experience with him — you don't judge him. You are faced with these irreconcilable ethical dilemmas with him."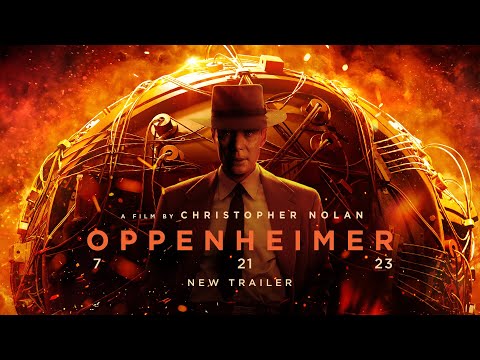 While the first-person perspective script has been used once or twice in unproduced work, Nolan is indeed one of the only screenwriters to utilize this format in a high-budget, blockbuster movie.
However, there have been some filmmakers in the past that try and forgo the usual screenwriting rules in other ways, most notably with Dan Gilroy's thriller movie script, Nightcrawler (below). Apparently, ditching slug lines and formatting words bigger was his preferred way of working on the project [via MovieMaker].
We trust Nolan implicitly, so even if the man wanted to write a script in crayon, we'd still watch the final product.
For more of this year's most anticipated new movies, check out everything we know about the Mission Impossible 7 and Barbie release date.
You can also check out what we thought of The Little Mermaid, The Flash, and Transformers: Rise of the Beasts in our reviews.