A 2016 drama movie starring Charlie Hunnam, Robert Pattinson, and Tom Holland is currently creeping up the Netflix UK charts. James Gray's The Lost City of Z is a historical adventure movie based on the true story of explorer Percy Fawcett who went to the Amazon in search of a mysterious city in the 1920s.
With an A-list cast such as this – featuring a Batman actor and a Spider-Man actor, no less, it's not too surprising that The Lost City of Z is currently at Number 5 in Netflix's Top 10. After years of playing American on Sons of Anarchy, it features Charlie Hunnam playing British once more (although not with his real Geordie accent).
After starring as Jax Teller in the California-set crime drama series between 2008-2014, Hunnam returned to playing British characters in the likes of Guillermo del Toro's Crimson Peak, Justin Kurzel's True History of the Kelly Gang (in which he finally gets to use his own accent), and twice for Guy Ritchie – in King Arthur and comedy movie The Gentlemen.
Fawcett was an explorer in the Victorian mold – a member of the Royal Geographical Society, he worked for the British Secret Service and the War Office, was friends with Sir Arthur Conan Doyle, and he fought in WWI – achieving the rank of Lieutenant Colonel. Like a real-life Indiana Jones, he became obsessed with reports of an ancient civilization having existed in the deep Amazonian jungle, and he believed he could find its ruins.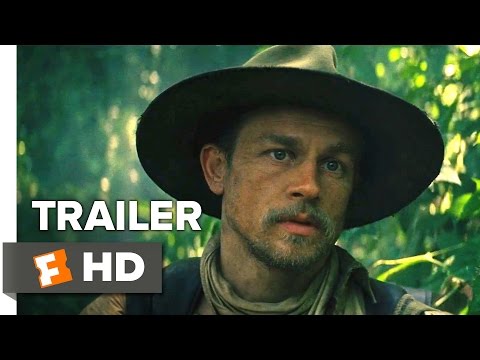 Robert Pattinson delivers a typically subtle, understated performance as Fawcett's cautious friend Henry Costin – who accompanies him on some of the expeditions. Pattinson once again proves he's one of the best actors of his generation. Sienna Miller plays Fawcett's wife. If you haven't seen The Lost City of Z – now is a good time to check it out on Netflix in the UK, or on Amazon Prime in the US – and it will be a chance to see a different side to Hunnam, Pattinson, and Holland.
For more historical adventures – check out our guide to the best movies based on books and the best movies based on a true story.
If you're a fan of Jax Teller, check out our guide to the Sons of Anarchy cast and to Mayans MC season 5.