Brooklyn 99's sideways take on the world of New York policing made it a hugely memorable 21st century sitcom. In fact, Brooklyn 99 routinely tops lists of the best comedy series of recent years, making stars of many of its cast members, including Stephanie Beatriz.
Before Beatriz entered the ears of every parent on Earth as the star of one of the best Disney movies, Encanto, she rose to fame as the misanthropic detective Rosa Diaz in Brooklyn 99. One of Rosa's defining features is her deep voice, which couldn't be more different to how Beatriz speaks when not in character.
Speaking to the YouTube channel Doughboys, Beatriz explained that her unique accent actually came about completely by accident when the star damaged her voice before auditioning for what would become her best TV series.
She said: "When I auditioned, I had been teaching workout classes and I had been screaming at the top of my lungs. So I got the audition and I was like 'fuck, my voice is fucked'. So what I did was drop my voice into a lower register and auditioned with that voice.
"Then when we shot the pilot, my voice was back to normal and I was trying to find it again … That's why the voice was like that."
Beatriz went on to explain that "people still think it's my real voice" and that this has led to some bizarre – and occasionally aggressive – encounters with fans who don't seem to know the difference between fiction and reality.
She said: "For the first couple of seasons of Brooklyn, people would meet me and they would get actually mad. They'd be really mad because I'm not that person. They felt bamboozled. People are so used to reality TV that they want the characters on TV to be that way in real life."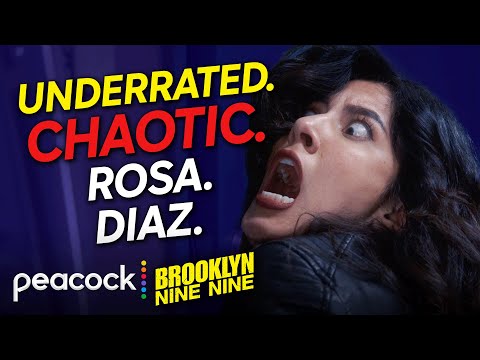 The character of Rosa stood out as one of the most memorable parts of probably the best sitcom of the 2010s. Whatever those slightly strange fans think, we wouldn't have either Rosa or Beatriz any other way. As she would say, with that trademark deadpan delivery, "it's very embarrassing, having feelings".
For more big laughs, find out our picks for the best Friends episodes and look ahead to the Frasier reboot release date. We've also explored how the Friends cast broke sitcoms and reminded you that the Succession creator also made one of the best comedy series ever.
Alternatively, switch to the best movies and the biggest screens as we look at the best comedy movies on the way. We've got everything you need to know about the funniest new movies on the way, including the Wonka release date and the Toy Story 5 release date.