Every big star has to start somewhere, and it turns out that in the case of Bradley Cooper – known for drama movies such as A Star is Born and American Sniper – a big break came thanks to one '90s TV Show , Sex and the City.
Cooper, who has been nominated for nine Academy Awards over the course of his impressive acting career, began his on-screen work as a guest star on the hit HBO TV series Sex and the City as the hunky date of Carrie Bradshaw (Sarah Jessica Parker). During the gig, Cooper not only had to learn how to drive stick for the part, but in an interview with Backstage, revealed how Sex and the City solidified his love for big-screen acting.
"I thought it went well when I learned on a Volkswagen, but then I was driving a 1962 Porsche convertible where the clutch was as if I was driving a bus," he said. "And I had Sarah Jessica Parker in the passenger seat. They very quickly took me out and put in a stand-in until we arrived. But it was awesome."
"I felt the same way I did when I first went onstage and performed. I went, 'I feel at home here,'" Cooper explained. "It was 2:30 in the morning, they blocked off 14th Street in Manhattan, and there were, like, a hundred people screaming for Sarah Jessica. I was like, 'This is the imaginary world that I love watching in theatres.' I loved it."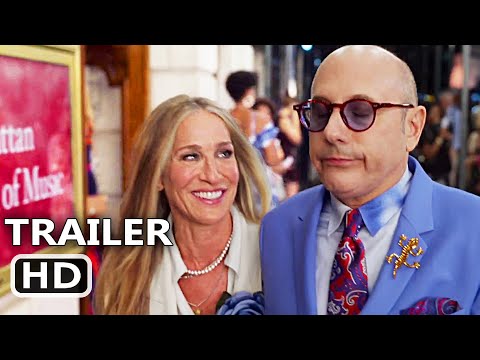 So, needless to say we should all be pretty thankful for Sex and the City for throwing Cooper into the limelight. Fans can next see the star in the upcoming Marvel movie Guardians of the Galaxy Vol 3 – where Cooper voices the MCU character of Rocket.
Guardians of the Galaxy Vol 3 hits theatres on May 5, 2023. For more new movies, here are the 2023 movies that we can't wait to see.