What is the Blood and Water season 4 release date? Over the last three seasons, what started as a South African teen drama about long-lost sisters reuniting has become something else entirely.
The Netflix series, created by Gambit Films, started with Puleng (Ama Qamata) transferring schools to be near Fikile (Khosi Ngema), who she suspects is actually her sister that was kidnapped by human traffickers. Turns out, she was right, but since then, the drama series has turned the concept on its head, and now Puleng is the one held captive as Fikile searches for her.
Each season of the thriller series has been more captivating than the last, leaving many wondering, when is the Blood and Water season 4 release date? Listen, you don't need to take any special classes for this one because we've all the Blood and Water information below.
Blood and Water season 4 release date speculation
We don't have the Blood and Water season 4 release date because it hasn't been confirmed yet. Netflix has always waited at least a month from a Blood and Water premiere to confirm if more is coming, so there's no reason to panic just yet.
The TV series has remained consistently popular, and that's always a good start. However, it may become a victim of the three-season rule at Netflix. It's all in the air for now – watch this space.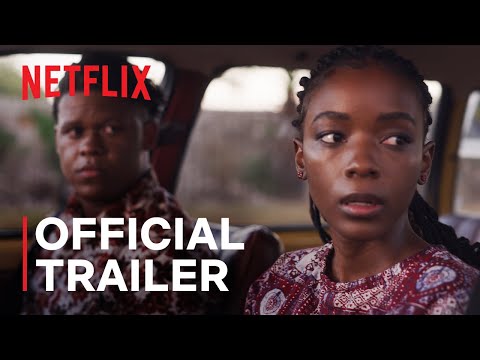 Blood and Water season 4 cast speculation
We can expect the Blood and Water season 4 cast to bring back all the main actors if it happens. Ama Qamata and Khosi Ngema are at the centre, as the sisters who find each other again after one was captured, then there are all their friends and family.
The Blood and Water season 4 cast is likely to be:
Ama Qamata as Puleng Khumalo
Khosi Ngema as Fikile Bhele (aka Phumelele Khumalo)
Gail Mabalane as Thandeka Khumalo
Arno Greeff as Chris Ackerman
Dillon Windvogel as Wade Daniels
Thabang Molaba as Karabo 'KB' Molapo
Getmore Sithole as Julius Khumalo
Odwa Gwanya as Siya Khumalo
Natasha Thahane as Wendy Dlamini
Sandi Schultz as Nicole Daniels
Mekaila Mathys as Tahira Kahn
Blood and Water season 4 plot speculation
Blood and Water season 4 is likely to pick up as Puleng tries to escape her kidnappers, as she was planning to at the end of season 3. The plot of her captivity took up much of the season, and it seems like some form of resolution is coming to that storyline.
Chris and Wendy's was the other main prominent subplot as they navigate teenage love. Blood and Water has some contrasts, but that's part of the charm!
That's everything we know about Blood and Water season 4. Have a look at our guides to Ginny and Georgia season 3 and Alice in Borderland season 3 for more of Netflix's finest, and check out our list of the best romance movies for something easier on the nerves.