Hollywood actors love to name drop their famous friends when they're promoting a new movie, and names don't come much bigger than arguably the most famous sports star of all time. Over to you then, Ben Affleck. Get dropping.
Batman actor Affleck has directed the drama movie Air, which focuses on the Nike shoe salesman who encouraged Michael Jordan to sign a deal with the company. That deal would go on to be worth enough money to fill a basketball arena. Or two. Or three. You get the idea.
In an interview with The Hollywood Reporter, Affleck explained that he plays cards with Jordan sometimes, and found it very important to get his blessing for the movie based on a true story.
"I know how important and meaningful a figure he is, in particular in the African-American community. If you're going to fuck around with talking about Michael Jordan, do it respectfully. Nobody's asking you to do a hagiography, but get it fucking right," said Affleck.
"I have to be very clear, this is not the authorised Michael Jordan story. He was not compensated in a way that would be appropriate if this were that. If you're going to do a Michael Jordan story, they should back the fucking truck up. This was me saying: 'Mike, I'm not going to make the movie if you're not cool with something about it. I just won't do it. I want to know what's important to you'."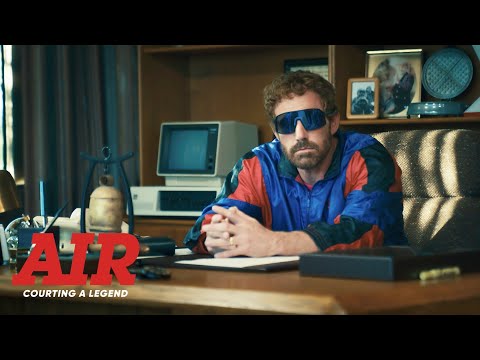 Affleck said his discussions with Jordan were productive and provided a moment when he "understood what the movie was" and decided it "isn't about Nike", focusing more on Jordan's parents – played by Viola Davis and her real husband Julius Tennon. Davis was, in fact, Jordan's choice for the role.
Air is due to be released into cinemas in April 2023 by Amazon Studios, and stars Matt Damon, Affleck himself, and Jason Bateman, as well as Davis and Tennon.
For more of the 2023 movies you should be excited to see, check out our guide to the Oppenheimer release date, The Meg 2 release date, and the Fast and Furious 10 release date.