Greta Gerwig's Barbie movie has now officially surpassed $1 billion at the box office to become the second highest-grossing movie of the year so far, as well as the highest-grossing movie ever directed by a woman. Barbie's success (which is already prompting the development of a 'Mattel Cinematic Universe' with properties such as Polly Pocket and Rock 'Em Sock 'Em now set to become new movies) comes amid stiff competition posed by the likes of The Meg 2 and Teenage Mutant Ninja Turtles Mutant Mayhem which released earlier in the week to join the box office battle.
The pink-fuelled fantasy movie reaches the milestone thanks to positive audience reactions, a genuinely viral marketing campaign, and the magnetism of the Barbie cast which is stacked with A-list talent led by Margot Robbie and Ryan Gosling as Barbie and Ken respectively.
Meanwhile, Barbie's darker cousin Oppenheimer is still edging toward the half-a-billion milestone which, for an R-rated movie coming in at three hours long, still is seen as an overwhelming success. As two of the best movies of the year so far, the pair has revitalized the summer box office, which had been struggling from the underperformance of the likes of The Flash, Indiana Jones 5, and Fast X.
The outlook for Mutant Mayhem, the new animated TMNT movie, is also looking positive. Reviews (including our own TMNT Mutant Mayhem review) have unanimously praised the coming of age comedy, helping to create a buzz. And, thanks to its comic book and television roots, TMNT still retains an enthusiastic, if not enormous, fanbase.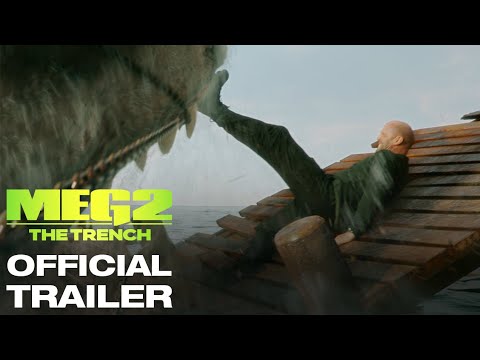 On the flip side, the cinematic future of the The Meg movie series remains in uncharted waters as the second movie flounders under negative reviews. The Meg 2: The Trench, has failed to match the box office opening of its predecessor, though will be aiming squarely for better success in international markets especially with the addition of Wu Jing – one of China's biggest movie stars – to the The Meg 2 cast.
Either way, Barbie will remain the movie of the summer and could still surpass the Super Mario Bros movie to become the biggest of the year. It's an astonishing achievement, particularly as the movie itself is as deeply unusual as it is, with a distinct style of humor and a Matrix/Truman Show-esque plot about Barbie dolls fighting the patriarchy. That's also what makes it great, though, with a freshness which has clearly been an attractive prospect for audiences.
For more on Barbie, you can read our Barbie review and our feature on why Ken isn't the real villain in the movie. Or, check out our Oppenheimer review, as well as our interview with TMNT director Jeff Rowe.
If you want broaden your cinematic horizons, you can see our picks for the best comedy movies, best drama movies, and best thriller movies too.