Barbie has a long history of licensed dolls. Now that the Barbie movie's out, we've started combing the archives to see what's been made, and one in particular caught out. One of the best horror movies was once used as inspiration, and it's a bit odd, to say the least.
Back in 2008, Mattel decided to make a doll for fans of Alfred Hitchcock. That doesn't mean a Ken in the image of the esteemed thriller movie filmmaker, but rather, a Barbie inspired by The Birds. Yes, that film about seagulls that start tearing apart a small Californian town.
this Barbie looks like Tippy Hendren, who plays Melanie Daniels. You might also think she just looks like a regular woman, but you see, a number of birds are attached so you know she's in an avian slasher movie.
Seriously:
We have many questions. Unsurprisingly, the doll has been discontinued, making it a collector's item. So, if you're a devout fan of one of the masters of terror, you'll need to keep an eye on eBay.
Meanwhile, you can go see the Barbie movie in cinemas right now. Our Barbie movie review should convince you why that's a good idea. Starring Margot Robbie, the new movie brings Barbieland to life for a family movie that's definitely deeper than you might expect.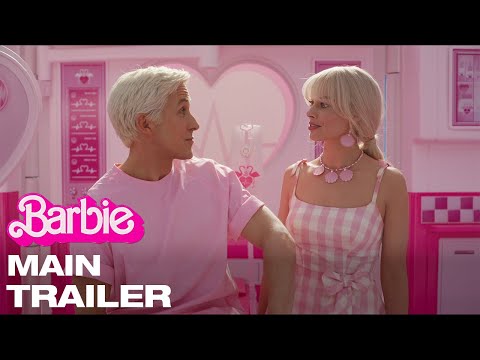 We have guides on the Barbie cast, the Proustian joke, and 20 things you didn't know about Barbie if you'd like to learn more. You might also enjoy reading how Barbie and Oppenheimer showed what cinemas should be like.
Check out our best movies list for more top class entertainment, and we have guides to the Saw 10 release date and the best zombie movies if this has you looking for something a little darker.