I don't know about where you live, but around Glasgow, there was so much pink this past weekend I thought for sure the popstar was in town. A quick Google assured me this wasn't the case, and arriving at my cineplex of choice for Barbie confirmed the reality: everyone was decked out for Greta Gerwig and Margot Robbie's blockbuster.
The cinema was buzzing unlike any new movie I've seen for years. Groups of all ages, parents bringing their young children, most of them sporting some form of rosy neon (alas, I left the appropriate Converse at home for fear of rain). Showtimes for the adventure movie started every quarter-hour, and every screen was filling up quickly according to the ticket booth.
Barbie was only one half of the excitement, with the Oppenheimer release date inspiring audiences into a contrasting but artistically intriguing double-bill. After months, 'Barbenheimer' had arrived, and people were proving this was all much more than just memes.
For my own viewing, I chose to see Oppenheimer first, thinking of the runtime and potentially heavier subject matter. These films weren't entirely bringing in the same cinema-goers, the Christopher Nolan movie holding what appeared to be an older demographic. Nonetheless, I got the sense many seated had been encouraged to come because of something intrinsic to this picture.
The history, or the spectacle maybe, or Christopher Nolan, or Cillian Murphy, or Emily Blunt, or some variation thereof. Whatever anyone's reasons, this level of excitement's rare, and rarer still to move outside of the 18-to-35s that gleefully fill out MCU, DCU, and Star Wars installments to any substantial degree.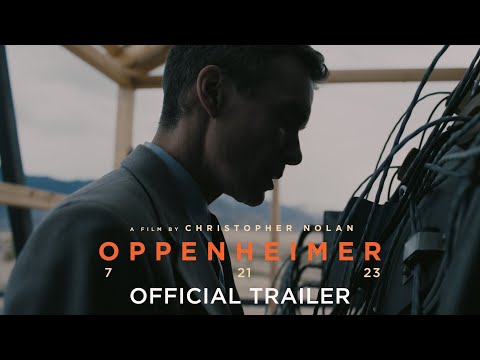 Between them, Barbie and Oppenheimer brought genuine fervor to the big screen. The foyer had a steady stream of groups meeting up to head in, while concession stands were handling consistently long queues. Part of me worried this might mean a drop in etiquette, but people were here to be engrossed and entertained.
Oppenheimer generated the kind of stunned awe I've come to expect from Nolan openings. Bar the occasional whisper, we took in Murphy's pathological performance and the fiery recreation of the atomic bomb together from title card through to credits.
An hour later, I was waiting to do the same for Barbie. I got chatting to a couple of young Irish tourists, part of a group of lads over to see the Red Hot Chili Peppers. Their Saturday was open, and given the evening in Glasgow, they chose to see Barbie. I don't want to be presumptuous, but I'm not sure The Flash or Indiana Jones and the Dial of Destiny made their way into many holiday plans.
I decided to have a beer for Gerwig's adaptation of the world-famous doll, and I was far from the only one. This had all the makings of a camp classic, pure escapism when you need it – and I could use a pint after Oppenheimer.
Barbie was truly one of those special viewing experiences. Laughter came at all the right moments, and silence dropped at the perfect intervals. Gerwig's intertwined commentary on the doll's legacy, feminism, and adulthood hit the mark each and every time. One line from Rhea Perlman (you probably know the one) caused a very ugly sob before I managed to compose myself.
Between Oppenheimer and Barbie, I literally laughed, cried, and enjoyed the two biggest, most anticipated features of the year with rooms full of other patrons. Everyone respected everyone else's desire to see and hear these productions on the silver screen, to be pushed and pulled by Ludwig Göransson's swirling score for Oppenheimer and Gosling's performance of 'I'm Just Ken'.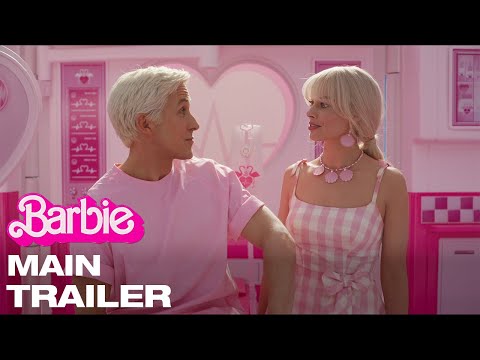 We were all absorbed in the extravaganza of great cinema. Pictures made by wonderful filmmakers whose work leaves you thinking about the world. For this weekend, going to the movies was the coolest thing to do, and being there gave me a genuine rush. I'm all too aware of the many reasons this very rarely happens anymore, but 'Barbenheimer' proves it's doable. And if there's one thing their protagonists make clear, it's that changing the world is never out of the realm of possibility.
If you're still planning your trip, we have a guide on whether you should watch Oppenheimer or Barbie first, as well as where you can watch Oppenheimer in 70mm IMAX. You might enjoy reading why Ken isn't Barbie's villain, and our list of the best movies for more classics.