Band of Brothers crossing over with the MCU is unlikely, but not impossible. There's the multiverse to think about, after all. Maybe that's why fans of the hit HBO series — which follows the real-life story of the Easy Company regiment throughout World War II — are so sure that Paul Rudd is part of the show.
Or maybe it's because Eion Bailey, who plays Private First Class David Kenyon Webster in Band of Brothers has an uncanny resemblance to Ant Man cast member Paul Rudd.
A contender for the best drama series ever, the show was made available on Netflix recently, and it quickly became one of the best Netflix series to subscribers — rapidly climbing its top ten. But this renewed attention toward the show means more people than ever are clocking the similarities.
That being said, Eion Bailey's resemblance to the superhero movie actor has been a hot topic on social media for a number of years. "I love Paul Rudd but I can't reconcile that it isn't him in Band of Brothers," one Twitter user admitted.
"For a while I thought the guy who played Webster in Band of Brothers was Paul Rudd," another confessed. A third added that they felt they've been "living a lie" upon discovering that Rudd is not in fact in Band of Brothers.
That being said, given that some of the best actors of all time starred in the TV series, the idea of Rudd being part of it isn't too far-fetched. This is a show that, after all, counts James McAvoy, Michael Fassbender, and Tom Hardy among its supporting cast.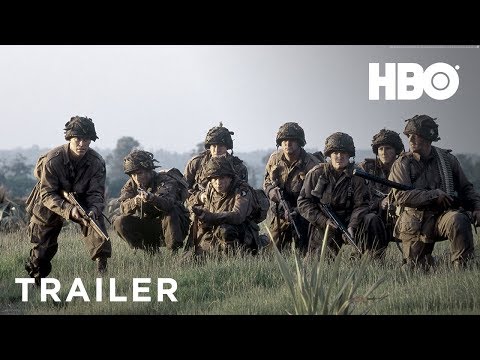 But Eion Bailey's performance in Band of Brothers deserves to be recognized, although we imagine being constantly compared to Paul Rudd isn't exactly an insult. At least, if they ever want to cast a Variant for Rudd's Marvel character, Marvel knows exactly who they can call.
To see Scott Lang's journey in full, check out all the Marvel movies in order. You can also peruse our guides on various upcoming Marvel movies and Marvel Phase 5 in order to see exactly where the Ant-Man character fits into all this. If you want more guns and such, Reacher season 2 might be what you're looking for.