A show many have been waiting for has arrived, as Band of Brothers is now available on Netflix. Widely, and rightfully, regarded as one of the best TV series ever, Band of Brothers can now be watched to your hearts content for every Netflix subscriber in the US.
Released back in 2001, Band of Brothers was part of the early days of prestige television. We follow 'Easy' company, a regiment during WWII from their early days in training right into active combat and the end of the war. As the title implies, we see their brotherhood and camaraderie, as well as all the heartache and trauma of their experiences.
Steven Spielberg and Tom Hanks co-created the project, priming it to be one of the best drama series ever from the jump, and now it's one of the best Netflix series, too. If you've missed out on this piece of small-screen entertainment, now's your chance to watch Band of Brothers.
The cast is huge, featuring David Schwimmer, Eion Bailey, Michael Cudlitz, Scott Grimes, and many, many more. Remember this was 2001, and HBO's other main projects were The Sopranos and Oz – the scale of Band of Brothers was unprecedented.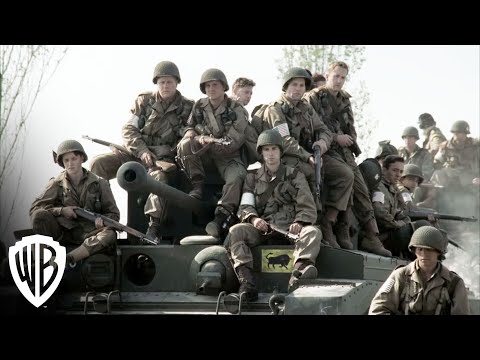 This show stands alongside the best war movies, doing things many can't because of the benefit of being episodic. If Saving Private Ryan left you with a lump in your throat, Band of Brothers will likely garner a stronger reaction now that it's new on Netflix.
Sadly, Netflix UK subscribers can still only find it on NOW. That said, if you'd like something thematically similar, Da 5 Bloods and The Siege of Jadotville are two of the best Netflix movies concerning active conflict and the wounds thereafter. You can't go far wrong!
If you've already seen Band of Brothers, but this has you in the mood for more Spielberg, we have a list of the best Steven Spielberg movies. Our new movies guide will keep you informed on what's coming out, and we have a best movies list for more cinematic greatness.