James Cromwell is one of the most successful Hollywood stars, with over 190 acting credits to his name. However, while many may know him from drama movies such as L.A. Confidential or The Green Mile, if you were a kid in the '90s you probably recognise Cromwell from the hit family movie Babe. Playing the role of Arthur Hoggett, Cromwell has now revealed the touching backstory behind his iconic line "That'll do, Pig".
During an interview with CBS Sunday Morning, Cromwell recalled his career and time working on the Oscar-nominated '90s movie Babe. It turns out that the "That'll do, Pig" line, which saw Cromwell's character praising the cute little swine, only took one take to film, and was, in fact, inspired by the actor's own relationship with his father.
"I looked down, and I didn't see me. I saw my father with the makeup, which is aged slightly, and the sideburns. And although I said, 'That'll do, Pig. That'll do.' what I heard was, 'That'll do, Jamie. That'll do,'" the actor explained.
"I got an acknowledgement from my father through my own performance, for finally, finally showing up ready to work. Giving, not in panic, not in anger. Just be there," Cromwell continued.
The "That'll do, Pig" line in Babe was the film's most heartfelt and powerful moment, and now knowing the context and personal story behind its delivery just makes the scene hit emotionally harder. Cromwell got a chance to utter the words he never heard his father tell him, and gave birth to a timeless pop culture reference while doing so.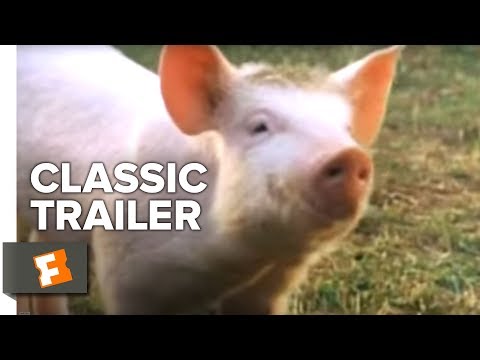 Cromwell's father, John Cromwell, was a well-known actor and filmmaker, having directed some of the best movies in the 1920s to the 1950s, such as Abe Lincoln in Illinois and Anne Vickers. John Cromwell passed away before the 1995 release of Babe, or before he could see his son receiving an Oscar nomination for his performance in the feel-good movie (I'm not crying, you are).
James Cromwell has plenty of new movies and TV series that he is working on. Fans can look forward to seeing the actor in the drama movie Get Lost, and the thriller movie Rebel Ridge.
If you are after more award winners, here are our Oscar 2023 predictions. Or you can look over all the 2023 movies that we can't wait to see.