We really wouldn't want anything to happen to Andrew Garfield, ever. Of course, part of this is because Andrew Garfield is one of the best actors of his generation, and one of our favorite Spider-Man actors. But we also just kind of love him, too.
From tackling one of the greatest superheroes to starring in epic war movies, and even one of the best musicals, Andrew Garfield has proven in a short amount of time that he can do anything. There's no role too tricky, and no movie too complex, for him to take on and knock out of the park.
It's surprising, then, to hear that one of his films was almost ground to a halt because of…a granola bar? It's more integral than you might think, we swear.
Under the Silver Lake was a 2018 neo-noir comedy movie, set in Los Angeles. Garfield plays Sam, a young man who has an interest in finding hidden messages and conspiracy theories. When his neighbor Sarah (Riley Keough) goes missing, Sam becomes obsessed with finding out what happened to her.
The A24 movie was met with mixed reviews. Some loved the slightly offbeat and unreliable nature of the narrative, while others found the whole affair a little confusing. The general consensus, however, was that Andrew Garfield gave a solid performance as Sam. (On this matter, we have to agree.)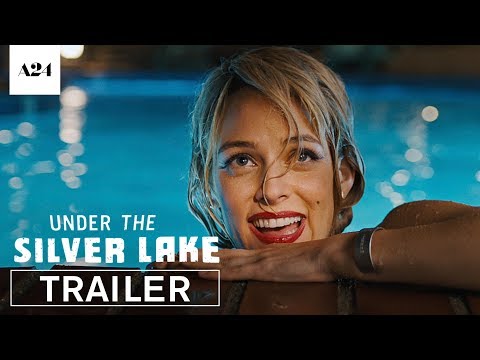 His co-star Riley Keough is most recently known for her leading role in the drama series adaptation of the Daisy Jones and the Six novel. She's also the eldest grandchild of Elvis Presley. Keough recently revealed that while shooting the thriller movie, she almost came close to causing what could have been a devastating medical emergency for Garfield.
"I was in the makeup trailer and I was eating, like, a granola bar or something, and I was about to shoot a scene where I have to kiss Andrew," Keough said [via Vanity Fair]. "And the makeup lady was like, 'Are there peanuts in that?'"
"The producer came in and was like, 'Riley, Andrew's very allergic to peanuts and we have to shut the set down.' It shouldn't have been at craft, and I don't know why they were on set. I was just kind of like, 'Oh fuck, that's crazy.' But also thank God that this woman caught it, because I had no idea!"
Causing an allergic reaction for someone would not be ideal, especially if it came from kissing your co-star. Luckily, all was avoided, and the rest of the production managed to go ahead without any other near-misses. That we know of, anyway.
You can find out how to watch the Spider-Man movies in order to get some more Garfield in your life. We've also got a list of the best Andrew Garfield movies, as well an answer to your question: Is Andrew Garfield in Across the Spider-Verse?
You can also check out all the new movies set to come out, as well as the best movies of all time. If you'd like more superhero knowledge, then check out our guide to Marvel Phase 5. And, for something a little longer, take a look at our feature on why The Amazing Spider-Man isn't a cult classic, and that's OK.