When is the All of Us Are Dead season 2 release date? We regret to inform you that zombies have taken over Korea, or at least that's what we've come to believe watching Netflix recently.
Yes, shows and films like Train to Busan, Kingdom, and #Alive have got us convinced that the peninsula is overrun by the walking dead. Joking aside, though, K-Zombie shows are a phenomenon right now, and few have been as entertaining as All of Us Are Dead, one of the best Netflix series of recent years.
If you missed it, for shame, but it's basically a mash-up of the best zombie movies and a teen drama series like Riverdale, but you know, good. Anyway, Netflix has confirmed that a second series is in the works, but when is the All of Us Are Dead Season 2 release date? Well, as long as you've not been bitten, you're welcome to read on and find out everything about the new season.
All of Us Are Dead Season 2 release date speculation
All of Us Are Dead was renewed for a second season on June 6, 2022, and we expect the series to return at some point in late 2023 or early 2024.
The good news is that unlike a lot of American productions, which the ongoing Hollywood Strikes are delaying, All of Is Are Dead is produced in Korea so it's completely unaffected and shouldn't be delayed as a result.
Unfortunately, we can't get any more specific than that, but don't worry, the Korean zombie drama series is definitely headed back to screens. It's just a matter of when.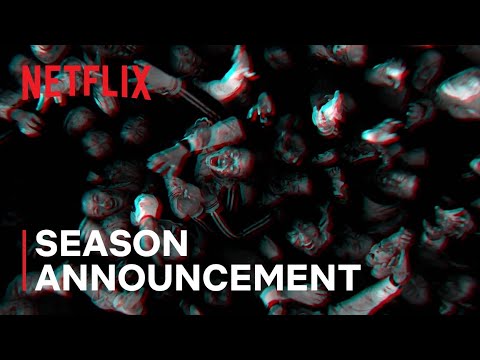 All of Us Are Dead Season 2 Cast speculation
None of the All of Us Are Dead cast have confirmed that they'll be returning to the show, but it's probably safe to assume that Cho Yi-hyun, Park Ji-hu, Im Jae-hyuk, and the rest of the core cast will return.
The likely All of Us Are Dead season 2 cast list:
Cho Yi-hyun as Nam-ra
Park Ji-hu as On-jo
Im Jae-hyuk as Dae-su
Park Solomon as Su-hyeok
Ha Seung-ri as Ha-ri
Bo-yoon as Hyo-ryung
Lee Eun-saem as Mi-jin
Intriguingly, it also appears that Yoon Chan-young, who played Cheong-san and we last saw dying, will be back in season 2. Maybe he survived his fall, or perhaps he's been reanimated by the zombie plague?
What is All of Us Are Dead Season 2 about?
The first season of All of Us Are Dead ended with the reveal that Nam-ra is a "hambie" (that's half-zombie to the uninitiated) and mentioning that there are others like her in the world that she's been helping.
It wouldn't be too far-fetched to imagine that the next season of All of Us Are Dead will focus on the hambies — showing us how they live, potentially digging a little further into the politics of their ostracisation, and how they could fit into a world on the mend.
Plus, it even seems like the show's director wants to focus more on the zombies anyway, mentioning what he wants the second season of All of Us Are Dead to look like in an interview.
"Many directions, settings, and scenes were intentionally produced to expand the story into an additional season, including the introduction of the new race of zombies – immune and immortal," director Lee Jae-kyoo told The Korean Herald. "If the first season can be seen as having presented humanity's survival, the next season can talk about the survival of the zombies. I hope to present viewers with another season."
All of Us Are Dead Season 2 Trailer speculation
Sadly, there is no All of Us Are Dead season 2 trailer, and one isn't likely to be released by Netflix until a month before the show's return.
That's pretty much how Netflix likes to do this sort of thing, so unless the streamer is really sneaky about an ongoing production, we could be waiting a while for it. Still, if you're desperate to relive the shocking events of season 1, you can watch the trailer below.
Where can I watch All of Us Are Dead season 2?
All of Us Are Dead season 2 will be available on the streaming service Netflix. The first season is available now, but if that doesn't fill your belly, check out our Netflix Codes guide to learn how to unlock more content.
How many episodes long will All of Us Are Dead season 2 be?
While nothing's been confirmed yet, we imagine the second season will be 12 episodes long like the first season.
If that's not enough zombie action, we have guides on both Kingdom season 3 and Army of the Dead: Lost Vegas. If that's not enough, we've also got a list of the best horror movies ever made, as well as the best TV series ever made.