Basketball and sneaker fans are waiting anxiously for the new movie Air to hit the big screen. However, the Ben Affleck movie detailing the iconic story of how Nike and Michael Jordan came together to create the Air Jordan brand hasn't been a straight easy ride. In fact, it turns out that there were some casting conditions when it came to the upcoming sports movie.
During the Ruffles Celebrity Game on February 17 in Salt Lake City (via NBA), Affleck confirmed that Jordan was incredibly cooperative with the upcoming drama movie, but he did have one request for production. According to the director, Jordan insisted that: "Viola Davis is gonna play my momma."
Davis does bear a striking resemblance to Deloris Jordan and is a powerhouse, having won an Oscar, Emmy, Tony and a Grammy award. In short, it is easy to see why she is a favourite of Jordan and why the athlete pushed so hard to include her in a retelling of an event in his life.
Still, while Affleck is an A-lister with a strong array of industry connections, he was still apprehensive about whether he could fulfil Jordan's request for Air's casting. After all, Davis is one of Hollywood's best and most sort after actors.
"I was like, 'Mike, you just can't get Viola Davis.' He was like, 'nope,'" Affleck explained. "So I had to get her. Thank goodness she said yes. I was very happy I was able to do that. He didn't have a whole laundry list. He left it at that. It was important that I honour that."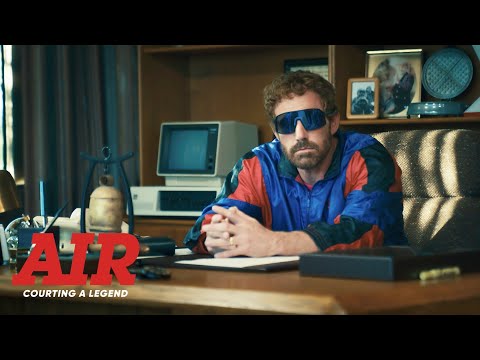 Air tells the story of Nike's climb to the big time as the brand sort to expand from its runners market to basketball. Jordan became the face of Nike, skyrocketing the company into success thanks to the encouragement of his peers and mother Deloris, to take a shot.
Affleck shared how Jordan was full of integrity and had few conditions when it came to the film – making his request for Davis hit hard.
"When I reached out to him, one of the things that was really telling with Michael is that I got the sense he was not interested in somebody doing a self-aggrandizing. He was like, 'here are a few things that I know and are meaningful to me.'"
Air hits cinemas on April 7, 2023. For more releases, here are the 2023 movies that we can't wait to see. Or, if you are outraged at Davis's Oscar 2023 nomination snub, you can read our Oscars 2023 predictions.