Nobody could have suspected the sheer success of Netflix series Wednesday. While we all love The Addams Family, a modern YA version seemed a bit off, on paper. Alas, the horror series was one of the best 2022 TV series, and Jenna Ortega recalls production being a growing process for her.
On Armchair Expert with Dax Shepard, the comedy series star says she had some disagreements about her character that required discussion. "Everything that she does, everything that I had to play did not make sense for her character at all," Ortega states. "Her being in a love triangle made no sense. There was a line about this dress that she has to wear for a school dance and she says, 'Oh my God, I love it! I can't believe I said that. I literally hate myself.' And I had to go, 'No, there's no way.'"
She continues, commenting that she believes it bordered on not being the most professional when it comes to being a lead actor in the TV series. She'd change the script on the fly, to try and keep the filming process smooth.
"The script supervisor thought I was going with something and then I would have to sit down with the writers and they'd be like, 'Wait, what happened to the scene?'" Ortega remembers. "And I would have to go through and explain why I couldn't do certain things. I grew very, very protective of her."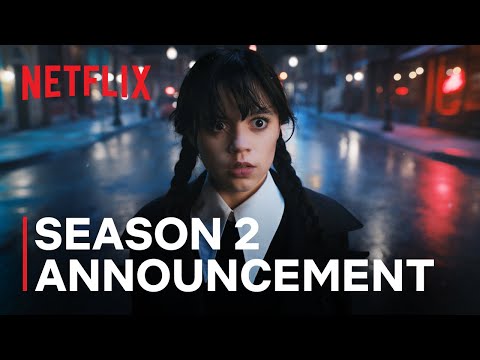 To be fair, the end result speaks for itself. Wednesday, created by Alfred Gough and Miles Milla, has become one of Netflix's biggest shows in recent years, to the point a second season seemed practically inevitable. In the drama series, Wednesday solves mysteries at Nevermore Academy, a boarding school her parents also went to.
She managed to figure out the Nevermore Academy monster the first go around, what might she do next? Check out our Wednesday season 2 release date guide for when you can find out, and our best horror movies list if you'd like something spooky to watch. Alternatively, just look ahead to all the new movies coming this year.