Are the ghosts real in A Haunting in Venice? After tackling a murder on the Orient Express and a death on the Nile, Kenneth Branagh's Poirot is back for a new adventure, and this one will test the great detective to his limits.
A Haunting in Venice sees Poirot trying to solve a murder at a seance, as the great detective tries to catch the killer, though he comes to question everything he believes about this world and the next. While it's not going to go on anyone's list of the best movies, we had a lot of fun with the ghost movie, but we do have one question.
Were the ghosts in A Haunting in Venice real? Well, like Poirot, we've done a thorough investigation to get to the bottom of this pernicious question. Warning spoilers ahead!
Are the ghosts real in A Haunting in Venice?
A Haunting In Venice leaves the existence of ghosts ambiguous. Through the film, Poirot sees and hears a number of things that could be described as supernatural, but as he'd been drugged with poisonous honey, he dismisses the strange things he sees as just hallucinations.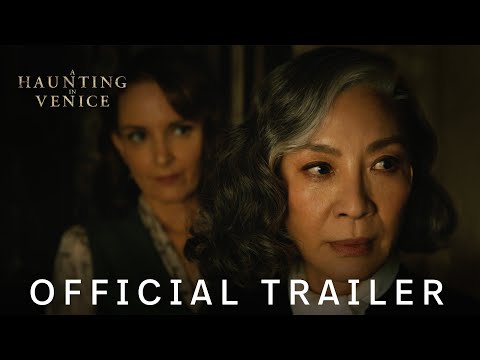 That said, when Poirot confronts the killer, Maxime Gerard, on top of her palazzo, we see the spirit of Alicia Drake drag her mother off the roof. Was Poirot still trippin' balls, or did the ghostly girl return to this mortal plane to take her revenge? We suppose ultimately it's up to interpretation, but we choose to believe that the ghosts were real!
If you are keen to learn more about A Haunting in Venice, then you're in the right place. We've explained who's the killer in A Haunting in Venice and revealed whether Haunting in Venice has a post-credit scene.
If that's not enough, we've also got a list of everything new on Disney Plus so you can stay up-to-date on new movies. Finally, why not check out our guides to the Dune 2 release date or The Marvels release date?