What is the A Haunting in Venice age rating? Can Kenneth Branagh's Hercule Poirot ever just go on a nice vacation? One with no backstabbing, mysteries to solve, or revelations?
Venice is lovely this time of year — A Haunting in Venice, maybe not as nice. We wouldn't want him to take time off, anyway. And like Daniel Craig's Benoit Blanc from the other best movies for armchair detectives, the Knives Out universe, he isn't the type to opt for a sun lounger and magazine by the pool. The Belgian sleuth needs something to chew on. And we need new movies!
As for the A Haunting in Venice age rating, it's a fair question to ask. It seems this new entry in the mystery series is competing with 2023's best Halloween movies instead of its best thriller movies. So, before you find out what the A Haunting in Venice release date is and head off, see below.
What is the A Haunting in Venice age rating?
A Haunting in Venice has a PG-13 age rating in the US for some strong violence, disturbing images, and thematic elements.
So that means most families with kids on the older side can enjoy the film in the cinema. However, if you aren't in the US, age ratings may be a bit different for you.
Depending on where you are, the new movie has a 16 age rating or a 12 rating in certain countries. You can find out more details on this down below.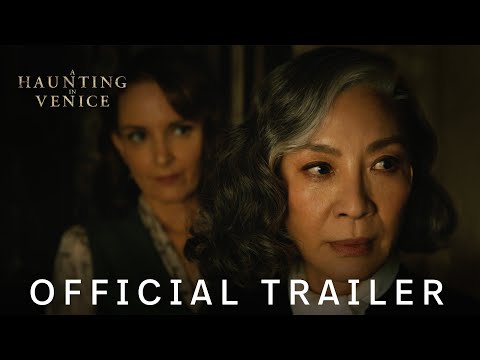 Here's a list of age certifications for other countries:
Australia: M
Brazil: 14
Canada: PG
Finland: K-12
Germany: 12
Hungary: 16
Indonesia: 13+
Italy: 6+
Mexico: B
New Zealand: M
Norway:12
Portugal: M/12
Singapore: PG13
South Africa: 16
South Korea: 12
Spain: 12
Sweden: 15
United Kingdom: 12A
Vietnam: C13
Although the positive A Haunting in Venice reviews put the third movie at the top of the eerie pile within the series, it looks like it'll be one of the best scary movies for kids this year. For a full rundown on the content and what parts might not be for children or folks sensitive to certain images, keep an eye on Common Sense Media's page.
And for more updates on the film, check out if there is A Haunting in Venice post-credit scene and how to watch A Haunting in Venice. You can also read our Death on the Nile review to see if the previous film is worth your time or peruse the Death on the Nile ending explained to refresh your memory.