In 2022, the internet went wild thanks to the announcement of an upcoming horror movie based on the classic children's story Winnie The Pooh. Winnie The Pooh: Blood and Honey is a 2023 movie which turns the Hundred Acre Wood characters into slasher movie villains.
Since its announcement, the new movie has been divisive among Disney and literary fans, to say the least. However, one Pooh bear enthusiast is down to watch the upcoming adaptation– none other than the director of the 2018 film Christopher Robin, Marc Forster.
In an interview with The Digital Fix about the new Tom Hanks movie, A Man Called Otto, Forster was asked about his feelings regarding the upcoming horror movie about the beloved cartoon characters. Having directed the family movie Christopher Robin, which saw Ewan McGregor as a grown-up Christopher reuniting with his childhood bear, the filmmaker has first-hand knowledge about the franchise's essence and what it takes to bring Winnie to life.
And, it turns out that Forster, despite his lighter take on Winnie the Pooh via Christopher Robin, isn't going to shy away from some gore. The filmmaker is ready to watch and enjoy Blood and Honey once it hits theatres in the US on February 15.
"I think it's actually quite funny. I love Winnie the Pooh; I'm such a big fan. And I love Christopher Robin, the movie we made," the director explained. "I had so many, you know, laughs on that movie. And because I think Winnie The Pooh probably has the best quotes of anything. But I would definitely watch it. I'm looking forward to it. I hope it's not too serious and too scary because I get scared quite quickly."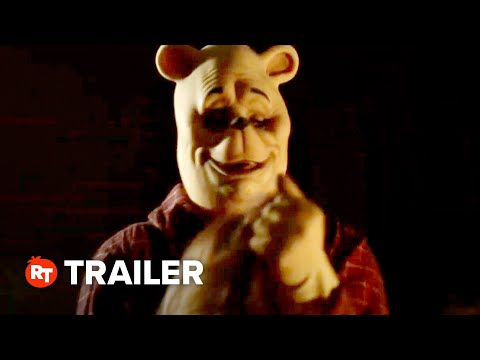 Only time will tell if Winnie the Pooh: Blood and Honey will attract other fans of the IP at the box office, though. However, considering how the film's marketing has gone viral in the past and how its director, Rhys Frake-Waterfield, has already announced two other Disney movie-inspired horrors – Bambi: The Reckoning and Peter Pan: Neverland Nightmare – we can assume that there is plenty of confidence in the flick.
In the meantime, Forster's latest film, A Man Called Otto, hits UK theatres on January 6 and US cinemas on January 13. For more quality picks, here is our list of the best thriller movies of all time.