Where is the Wicked movie being filmed? We all love The Wizard of Oz and, for the last 20 years at least, we've loved its witches too. Stephen Schwartz's ultra-successful stage show Wicked follows "Wicked Witch of the West" Elphaba and "Good Witch of the South" Glinda, in the days before they earned their deeply judgmental magical monikers.
Wicked has been one of the best musicals on the stage in both Broadway and the West End for several decades now, so it was always going to head to the big screen. We're holding out hope that it will become one of the best movies based on a stage show and, with Cynthia Erivo and Ariana Grande signed up, there's every chance director Jon M. Chu can pull it off. After all, he did wonders with In the Heights.
Work on the two-part new movie is well underway, ahead of the Wicked movie release date in 2024. We've even got the first official pictures of Erivo and Grande from the set. So where is the Wicked movie being filmed?
Where is the Wicked movie being filmed?
The Wicked movie has been filming in the UK since December 2022, including at the newly built Sky Studios.
With the whole fantasy world of Oz to construct, the Wicked movie has been hard at work in Sky Studios in Elstree, Hertfordshire. The production also applied for some outdoor filming in spring/summer 2023 in Ivinghoe, Buckinghamshire. Based on reports and photos from the set, this looks like the home for Munchkinland.
Director Jon M. Chu confirmed in a tweet on December 9, 2022, that he already had three days of footage in the can. So we know that the production has begun to defy gravity, and that the UK is its home.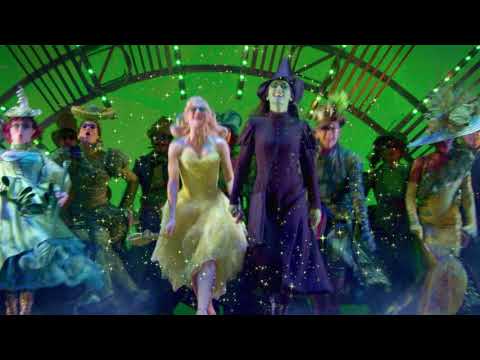 If you just can't wait for Wicked, check out our guides to some of the 2023 movies we're excited about seeing. So find out more about the Barbie movie release date, the Guardians of the Galaxy Vol 3 release date, and the Indiana Jones 5 release date.