Art can be incredibly cathartic. It sounds like making fantasy movie Wicked has been quite an experience for Jeff Goldblum, who's admitted that being on the set brought up some repressed memories for him.
He broke it down on The Jimmy Kimmel Show, where he spoke about doing a scene on the upcoming adventure movie that reminded him of a childhood nightmare. "I shouldn't talk about it, but I was shooting one day and I found myself tearing up in fear," he says. "A childhood fear came back to me and I told Cynthia Erivo, I said, 'You know, I'm remembering my first dream that I ever had'."
He remembers: "I was tied to a tree stump and a witch – because I'd seen Snow White, also with a very scary queen witch – had tied me to this tree stump and I thought was going to chop off my head. I must've been four or something like that, and she went, 'peaches, peaches'."
That sounds terrifying, to be honest. Given the Wicked musical features two witches, it was probably quite harrowing for Goldblum. He does note that Erivo and Ariana Grande, who play the two witches at the heart of the story, are "very good".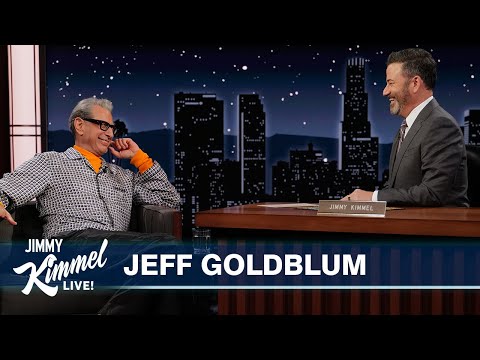 Erivo is portraying Glinda Upland, the good witch, while Grande is Alphaba Thropp, otherwise known as the Wicked Witch of the West. Wicked is a prequel, focusing on how Alphaba became so evil, and the film is directed by Jon M Chu. The Broadway show, and upcoming kids movie, are based on a 1995 book by Gregory Maguire that goes further into the history of Oz, as established by original author L Frank Baum.
Baum's The Wonderful Wizard of Oz became part of the public domain in 1956, allowing such works. Keep an eye on what else is coming out through our new movies guide.