He's back! The King of Quirk. The Star of Symmetry. That's right – Wes Anderson. It's been a hot minute – 2 years to be exact – since The French Dispatch hit our screens and gave us our usual dosage of pastel-tinted Wes neatness that we know and love.
The new Anderson science fiction movie, Asteroid City, is set to slip seamlessly into his aesthetic and go-to elements, even down to the star-studded cast. (Scarlett Johansson, Tom Hanks, Bryan Cranston, and Steve Carell, are just a few of the mega-stars packed into this eccentric package.)
The comedy movie, which takes place in 1955, is the latest in a long line of Anderson films that plays on his usual postcard picture-style imagery.
Now, we have a spectacularly colourful trailer that gives a closer look into the ever-impressive style of Anderson's self-constructed niche.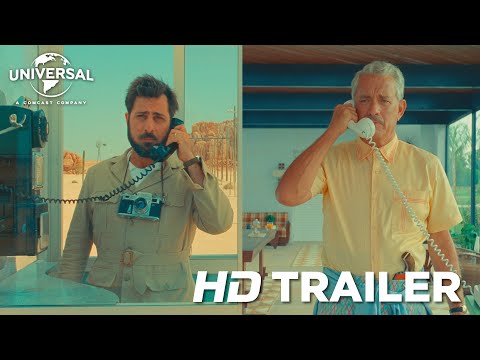 The trailer introduces us to the film's cast and vast array of typically dorky and adorable characters, and drops us straight into the strangely constructed setting of Asteroid City. Centralised shots and old-timey props are abound, as would be expected in any film within the director's collective, and drops hints as to what the film might be about.
Aliens, an awkward struggling family, and young space cadets begin to paint the delightful picture of what Asteroid City will entail.
The film's official synopsis doesn't provide too much more as to what audiences can expect from Anderson's latest venture, reading:
"The itinerary of a Junior Stargazer/Space Cadet convention (organised to bring together students and parents from across the country for fellowship and scholarly competition) is spectacularly disrupted by world-changing events."
As vague as this is, you can still count on us to be there when it hits theatres on June 16 (and June 23 in the UK). In the meantime, why not check out all the new movies coming out this year, as well as our list of the best movies of all time? And have a look at the best family movies and best adventure movies you can watch now.