While we're waiting for the Welcome to Wrexham season 2 release date to come, we've now got a pretty good idea of what key moment for the club might be included in the next stage of the TV series.
The docuseries follows Ryan Reynolds and Rob McElhenney after they purchase an underdog football club in Wrexham, Wales. From the dedication of the fans to the trials and tribulations that come with sponsoring a club, the drama series has captured the hearts of football fans and novices alike. (You could say, Welcome to Wrexham is what football is all about.)
In their most recent game, Ben Foster, a new keeper, saved a last minute penalty awarded to Notts County, effectively beating out the long-standing rivals and helping Wrexham FC get one step closer to their anticipated return to the League. Ultimately, the game ended 3-2 to Wrexham.
It was a major moment for the club, though Wrexham boss, Phil Parkinson, had a calm approach to the triumph.
"I've in been in this situation before and I'm absolutely ecstatic with the performance, because we turned up when it mattered most which is great, it was terrific game of football," he says [via BBC Sport]. "But we – if we do get over the line – we will see us celebrate and you will see us getting carried away. But today is not the day for that. It's a good solid performance, a great game, two good teams, credit for Notts as well."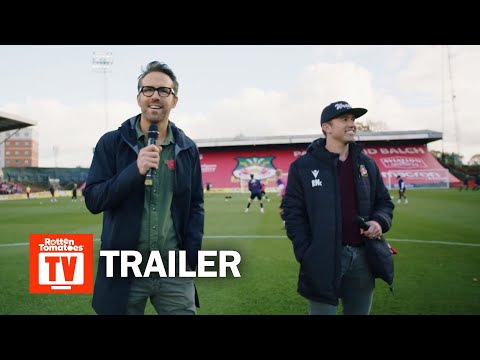 "You know they were immense; the record both clubs have had this season is extraordinary. But we take the honours today. I'm looking forward to getting the lads back in training and working towards the next performance at the weekend."
Of course, Rob McElhenney was quick to tweet out his response to the game, by joking: "I can't believe there was a time when I thought football was boring."
We can only imagine that this moment of the game will form a heroic arc in the next season of Welcome to Wrexham, and can't wait to see how the triumph will be played out once again.
While you're waiting for more football-based tales, why not check out everything we know about the Ted Lasso cast, our Ted Lasso season 3 review, and all the best sports movies you can watch now. Don't forget to check out the best movies of all time, and all the new movies coming out in 2023 as well.