Is Vikings Valhalla related to The Last Kingdom? Netflix has proven itself to be a fan of some Viking action. The streaming service has plenty of shows about warriors butting heads with armies and nations as they fight for victory. But are all these series related in some way?
Vikings Valhalla first debuted in February 2022, while Netflix acquired the rights to the TV series The Last Kingdom in 2018. Both shows centre around Vikings, most of which have some pretty similar character names. And when you are watching both Netflix series at the same time, you will soon realise that names aren't the only familiar connection between the two – so are the territories.
With this in mind, it is easy to link the two shows together subconsciously. But, The Digital Fix is a stickler for accuracy and has decided to finally clear up all this confusion once and for all. Here we answer the question: is Vikings Valhalla related to The Last Kingdom? And just for good measure, we also go over if Vikings Valhalla is related to the original Vikings series, too.
Is Vikings Valhalla related to The Last Kingdom?
Vikings Valhalla and The Last Kingdom are not related and don't share the same universe. It turns out that Netflix just likes putting Viking-based content on its platform, nothing more and nothing else.
If you want to get timeline specific, the Netflix series also don't match up. The Last Kingdom is set over 100 years before Vikings Valhalla. The series about Saxon and Viking relationships began its timeline in 866AD, and The Last Kingdom season 5 concluded around 900AD.
In comparison, Vikings Valhalla opened in the year 1002 AD. So, even fun fan theories connecting the two shows are a stretch.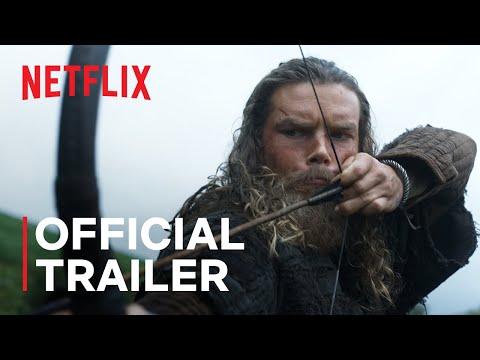 Is Vikings Valhalla related to Vikings?
Vikings Valhalla is the sequel series to Vikings. However, although they share the same universe, Vikings Valhalla features an entirely new story with new characters. So if you were hoping to see Ragnar Lothbrok in the TV series, you are out of luck.
Vikings Valhalla takes place 125 years after the events of the original Vikings drama series, so while you may hear old characters' names in passing, you won't meet them again.
And after the Vikings Valhalla season 2 ending, we haven't seen any new fully confirmed relatives from the OG Vikings characters either. So in short, Vikings Valhalla is its own entity, separate from The Last Kingdom, and in some aspects, even from Vikings itself.
If you are after more Viking fun, you can check the Vikings Valhalla season 3 release date. Or find out how many seasons of Vikings Valhalla have been confirmed. And, if you are curious about romance, you can read if Freydis and Harald break up in Vikings Valhalla season 2.