It is time to let go of some TV series attachments because the anime series, Trigun Stampede, has officially experienced its first main death. Warning, spoilers ahead!
Now the first anime character to kick the bucket in Trigun Stampede won't come as much of a shock to long-time fans. The animated series is based on Yasuhiro Nightow's manga series of the same name, but despite its source material – the show introduced a brand new face – Roberto. If you couldn't tell by our less-than-subtle hints, it is Roberto who perished after he was killed by the newly awakened human/Plant hybrid Elendira.
While any character's death is a sad affair, there is a silver lining to Roberto's demise – his death fully clears up questions surrounding the timeline placement of this new series in connection with the manga and original Trigun anime from 1998.
The new thriller series evidently takes place before the rest of the outings in the franchise. During Roberto's final moments, he gives his gun to Meryl. The gun in question is a Derringer pistol – the very weapon that Meryl is known for in the first anime and manga.
Roberto's death will also likely push Meryl to take his place as protector and push her to become the figure Trigun fans know and love. So, RIP Roberto, you were a shocking addition but a valuable character progression asset.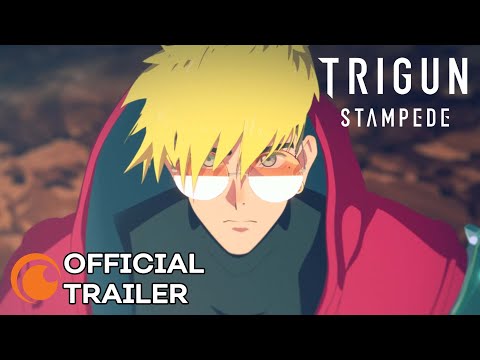 You can watch Trigun Stampede on the streaming service Crunchyroll now. For more anime, here is our list of the best anime villains and everything we know about the Demon Slayer season 3 release date.
Or, for more releases, here are all the new movies heading our way in 2023.