For fans and critics alike, The Fugitive will always be remembered as one of Tommy Lee Jones' best movies. As Deputy U.S. Marshal Samuel Gerard, Jones led the charge against Harrison Ford's Doctor Richard Kimble, who was framed for the murder of his wife. Cue a classic cat-and-mouse type action movie that collected seven Oscar nominations and led to Jones winning an Academy Award for Best Supporting Actor.
But why do people keep going back to this '90s movie? In an interview with Rolling Stone, Jones explained that the answer was simple. "People keep wanting to watch the movie because it's … well, it's just so damn good," he said. "There's something to see in every frame that's relative to the narrative in an exciting way."
He continued, "It was about a decent, innocent man, ostracized by society, being chased by someone that was right, but also wrong. The formula was new and intriguing."
But what made the chase so intriguing? According to Jones, a big part of the appeal was Harrison Ford.
"The thing that drove The Fugitive was that we weren't chasing just a normal doctor. Whatever we were doing, we were chasing Harrison Ford, and I think he was the engine of the movie," he added. In the interview, Jones also opened up about how he was able to get into character — explaining that a big part of it was the advice of a real-life deputy marshal.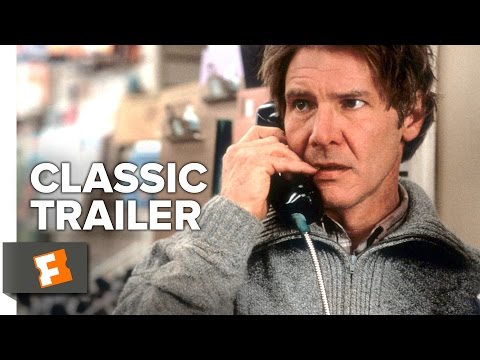 "The deputy marshal I had been talking to emphasized a couple of things," he explained. "One of them was that the innocence or guilt of the people he was trying to serve warrants on was not really important to the process. He didn't care if the people he was chasing were guilty or not. It was his job to catch them. It was somebody else's job to decide whether they were guilty. And the thrill of the chase was something the fellow really enjoyed."
For more thrills, check out our guides to the best thriller movies, best thriller series, best horror movies, and best spy movies.
If you liked The Fugitive, you'd also love the James Bond and John Wick movies. So, check out our listicle of all the John Wick movies ranked (including new movie John Wick 4) and our guide on how to watch all the James Bond movies in order.