Occasionally, even the greatest in Hollywood get it wrong. Tommy Lee Jones stars in The Fugitive, one of the best thriller movies ever, and during production, he was emphatically against what's now the film's most memorable line.
Jeb Stuart, screenwriter on The Fugitive, told all to Rolling Stone. "Tommy did not want to say 'I don't care'. But he needed to tell the audience he does not care if the guy's innocent or guilty," Stuart explains, before outlining the situation behind the scenes on the action movie.
"It was freezing cold. The water's running through. Harrison had been such a trooper. He's standing there in this opening, which has a jump of about four feet, to a mattress. We're all freezing. And Tommy keeps saying, 'No, I don't like that line. It doesn't work'." This prompted variations in different takes of the drama movie, but nothing seemed to fit.
"He kept trying others. And so after a while I just said, 'Why don't you just try, 'I don't care?" And once he did it, Andy Davis said, 'That's it. Wrap'," Stuart finishes. A massive piece of cinematic history was captured.
We'd love to see the alternate takes Jones provided, even just to see what he was going for. The Fugitive is definitely one of the best movies of his career, so he's probably OK with how this all happened. In the film, he plays deputy US marshal Sam Gerard, who's trying to capture Harrison Ford's Dr Richard Kimble, a man falsely accused of murder.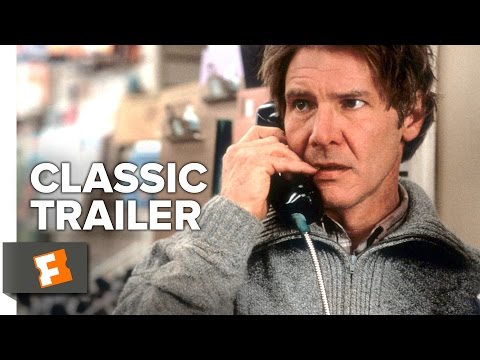 In this climactic meeting, Richard's cornered by Sam in a storm drain, proclaims his innocence, and gets ambivalence in return. That much came up in the research Jones did.
"The deputy marshal I had been talking to emphasized a couple of things," Jones says. "One of them was that the innocence or guilt of the people he was trying to serve warrants on was not really important to the process. He didn't care if the people he was chasing were guilty or not. It was his job to catch them. It was somebody else's job to decide whether they were guilty."
For more of Ford's fine skills as a leading man, check out our lists on the Indiana Jones movies in order. We have lists of the best Westerns and best thriller series for more hard-bitten men, and you should keep our new movies guide handy to see where either Ford or Jones might show up next.