Tom Hanks is one of the greats, and the very best Tom Hanks movies are some absolute classics. There's Saving Private Ryan, Captain Phillips, Cast Away, You've got Mail, and – of course – Forrest Gump.
Who can forget Forrest Gump, one of the best movies of all time? Not us, not you, and certainly not Tom Hanks, because the movie saw the actor win his second consecutive Oscar.
Part of what made Hanks' performance so excellent was his affected thick, drawling, Southern accent. But, that accent wasn't originally the plan, and it all stemmed from a happy accident.
"[The accent came from] Young Michael Conner Humphreys, who played young Forrest Gump. Bob Zemeckis, the director, came to me and said 'Hey, we've got a problem on this, you've got to teach this kid to talk how you talk,'" recalled Hanks, speaking on The Graham Norton show.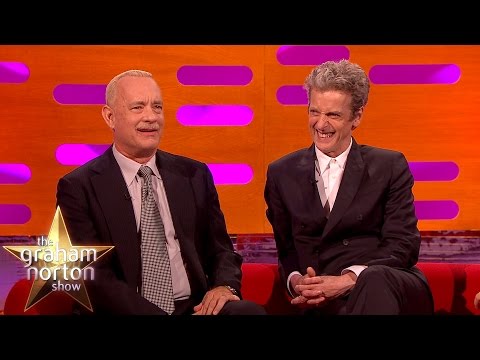 "And I thought, 'Why don't I just talk the way he talks right now?' So we started hanging out, and he was from Mississippi, deep in Mississippi. He had this hard G and the end of his words. It wasn't 'thinking' it was 'thinkin-G', it wasn't 'making' it was makin-G.'"
Hanks continued, "And I thought, this is it. Somewhere I had cassettes, hours and hours of me just making chit chat with him [that I'd listen back to]. He was seven, eight years old, he was a young man, that was the vernacular that he spoke in and it was priceless."
It all stemmed from some quick thinking from Hanks, then, and a recognition that it would be easier for him to learn a whole new accent than the young child actor. And, the accent would go on to add a whole layer of personality to his character; it tells its own story about who Forrest is and where he's come from. So some good decision making all round, from Hanks. He's one of the best actors alive for a reason.
For more on Hanks, learn why he said Clint Eastwood treated him like a horse and see which movie he's glad is now a cult classic. Or, take a look at our guide to all the new movies coming in 2023, and see our picks for the best Steven Spielberg movies to learn more about his frequent collaborator. You can also keep up with all the new anime coming soon.