There's a lot to love about The Lord of the Rings. There's the vivid scenery of Middle Earth and important lessons about power and corruption, but everyone knows that the heart and soul of The Lord of the Rings is friendship. We can learn a lot about friendship and loyalty from the fantasy movie series, but no Lord of the Rings characters sums this up better than Sam and Frodo.
The Hobbits might be unlikely heroes, but what got them through their hardships, battles, and (very, very long) journey was their friendship and unwavering loyalty to each other. And this crucial message is something that shined through in a pair of scenes from the '2000s movies.
As pointed out by Looper's Meg Sheilds, there is a blink-and-you-miss-it parallel in two shots from The Fellowship of the Ring and Return of the King, respectively. In The Fellowship of the Ring, the first film in the original LOTR trilogy, we see Frodo decide to head to Mordor alone, terrified that the Ring will corrupt anyone he lets close to him.
Refusing to let his friend do this alone, Sam follows Frodo and ends up being plunged into an icy river, where he nearly drowns. Luckily, Frodo is on hand to rescue him, as we see him clasp his gardener's hand as he pulls him to safety. At the very start of their epic adventure, Frodo saves Sam. But Sam ends up returning the favor in their final film, Return of the King, as he clasps Frodo's hand to rescue him from Mount Doom.
Visually, the two shots of the clasped hands are very similar — especially when you place them side-by-side. As pointed out by Sheilds, "the shot perfectly echoes Frodo's earlier gesture: two linked hands, extended vertically, gripped solidly in an unbreakable bond."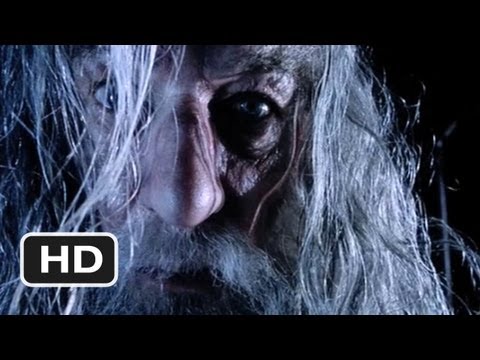 "These shots," the writer adds, "act as a powerful, symmetrical bookend to the pair's adventure. Through the water and fire of Middle-earth, their tidy clothing has been stripped away and their unblemished skin has become blistered and bloody. Much has changed, but to the bitter end, their love and loyalty for each other remains intact and unbroken."
Couldn't have said it better ourselves. Now, excuse us; we might have something in our eye…
For more on Sam and Frodo's adventure, check out our guides explaining Gollum, the One Ring, Aragorn, The Lord of the Rings cast, and how to watch all The Lord of the Rings movies in order.
You can also learn more about upcoming LOTR projects with our explainers on the new Lord of the Rings movie and The Lord of the Rings War of the Rohirrim release date.